April 28, 2020 | 30 Seconds article
Annmarie's published on 30seconds.com -Surviving Your Relationship in Covid-19 Confinement: 4 Ways to Help Make Quarantine More Bearable (and Maybe Reignite a Spark)

April 2020 – Philadelphia Magazine
Annmarie's personal marriage story featured in the April 2020 issue of Philadelphia Magazine. "Different Marriage Stories" is the cover story. Click Here to read the feature.
April 9, 2020 | This is It TV – interview with Cheldin Barlatt Rumer
Cheldin interviews Annmaire Kelly about relationships during quarantine:
Winter 2019 – 2020 | This is It TV – Not Your Mother's Marriage
Annmarie Kelly hosts an 8-part series on This Is It TV – Click here to view all episodes.
June 20, 2019 | This Is It TV with Annmarie and Cheldin Barlatt Rumer
April 23, 2019 | Interview on Counter Culture with Grove Silcox (episdoe 12)
The show airs on television (PBS39) Tuesday, April 23, 2019 at 7pm DST and will be available for streaming on Wednesday, April 24 here: https://www.wlvt.org/television/counter-culture/ (episode 12)
*Emmy nominated series!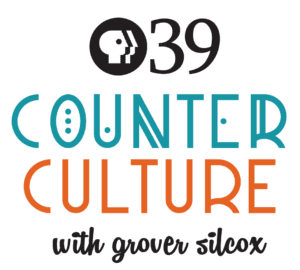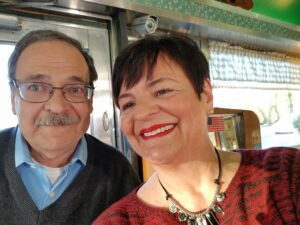 January 18, 2019 | Radio Interview WCHE Morning Magazine
Click the Play button below to listen!
Podcast interview on HealthyLife.net with Dr. Jane Greer
December 16, 2018, 7pm | Guy's Guys' Podcast with Rober Manni
I chat about The Five-Year Marriage™ with Robert Manni on his Guy'sGuy Podcast. Lots of FUN! Listen now:
October 2018 | Annmarie Featured in Pretty Opinionated Article

Wednesday, October 17, 2018
by Peg DeGrassa
From host Adina Laver: "On today's episode of Wonder Your Way to Brilliant, I share about a concept that I found absolutely curious, fascinating, and powerful: The 5 Year Marriage. When I first heard the phrase, I was confused. Curious, I listened more deeply. The 5 Year Marriage not only offers a framework for a deep, intimate relationship but a model way of thinking about all aspects of our lives. Enjoy!"
Unmasking Your Soul Conversations | Anumani Santos & Annmarie Kelly
Live Facebook Interview, March 26, 2018
January 25, 2016 | Featured in She Knows Article

Story Slam: How the Five-Year Marriage™ Got Its Start
Annmarie Describes How The Twists And Turns In Her Life Led To Creating And Living The Five-Year Marriage™.

Annmarie on Comcast Newsmakers
Balance Beam Hosted by Naketa Thigpen
Victory Chicks Radio with Annmarie Kelly
Visit the Youtube Channel for the latest podcasts: https://www.youtube.com/channel/UCRvlD2OkHa05E0aaKolvlTg

Woman Talk Live: Conscious Conversations
WCHE "The Morning Show"
Brandywine Radio
WCBM Baltimore: Women Talk Live
WTBQ New York: Shannon's Corner, New York
Breaking the Cycle of Overcare,
May 4, 2010
New Year's Resolutions for Women, December 31, 2008
WCOJ West Chester: The BIG Show
BlogTalk Radio
Diamonaire Lifestyle with Kimyon,
July 2009
WOW Radio, June 2009
Dr. Sally Witt Show, January 2008
National Association of Baby Boomer Women
Finding Purpose at MidLife, May 2008
KSTAR Utah
Healthy Wealthy Wow, December 2005
Financial Peace, April 2005
Articles Featuring Annmarie Kelly
Five-Year Marriage™ – TOWN TALK – October 17, 2018
The Ticket, January 25, 2006
Chester County Women, "Spotlight", Summer 2005
Daily Local News, April 26, 2005
Harrisburg Sunday Patriot News,
December 26, 2004
RATO, "Profiles", 2003
Honors and Awards
Neumann University Distinguished Alum , 2018
Outstanding Service Award, International Women's Day 100th Anniversary, 2011
United States Presidential Call to Service Award, 2010
Delaware Women's Conference: Featured Author, 2006
Leadership Award, American Society for Training and Development (ASTD), Philadelphia Chapter, 2003
Five-Year Marriage™ Book Reviews
If you are thinking about marriage, engaged, already married, or single…The Five Year Marriage is a book you must read! It is clear, it is prescriptive, it will aid in anyone's life situation. – 5 stars – aplustruck
This book has excellent advice for all types of couples. As years pass, people change and so do goals. This book provides a great outline for structuring conversations between partners to ensure both are getting what they need in their relationship and in life, even as those things change through the years. – Jason
I was definitely intrigued by the concept of The Five Year Marriage. Being happily married for more than ten-years I doubted there was anything in this book I didn't know. Not only was I wrong I was inspired to start numerous conversations with my husband about where we've been and where we want to go.

Packed with thoughtful yet expert advice Annmarie has definitely earned her nickname The Mother of Modern Marriage.
I especially enjoyed Joseph's Take, where Annmarie's six-time husband shares his insight and personal stories throughout the book.

The Five-Year-Marriage is not a guide to getting out of marriage. It's a guide to building a solid foundation, resolving conflicts and learning to fight fairly. We all change, some of us for the better and some for worse. Renegotiating your wants, needs and desires with your spouse every five-years is a brilliant way to steer your marriage solidly into the future five-years at a time. – Doreen M. McGettigan
Annmarie Kelly has written a ground-breaking book that looks at marriage from a brand new assumption: "What if we don't assume it's forever?" This shift opens the boundaries in couple relationships and allows for the creation of a more conscious commitment based on honoring each person's individual desires and dreams while keeping the relationship itself fresh. We as humans are always growing and evolving, and the 5-year marriage contract helps ensure that our relationships will continue to grow and mature with us.

Annmarie helps personalize and bring credibility to this idea because she and her husband have been living the 5-year marriage for 30 years together. Her own sharing of personal stories and real examples, as well as the comments at the end of each chapter giving her husband's perspective, really helps show the practical challenges and benefits. I feel this book is just as valuable for people who have been married for a long time as it most definitely is for anyone considering marriage who is interested in keeping their relationship alive and evolving. -Wendy S  Mackowski
Victorious Woman Book Reviews
This book is vert inspiring. These women give us hope and direction. Thanks Annmarie for writing about these encouraging lives. – J. Richard Volpe
If you're like me, you've struggled with what Annmarie describes as the "good girl" syndrome, doing what others expect of you, for their approval, and putting aside what you want and watching a part of you die inside. Like Annmarie, maybe this will be the catalyst that helps break you from that desire to please everyone all the time and learn to be true to yourself. – DA Bale
Divine, April 2005
Lutheran Woman Today, March 2005
Midwest Book Review, November 2005
Houston Woman Magazine, October 2004