About Annmarie Kelly
Hi! I'm bestselling author Annmarie Kelly, and I'm the woman behind the Victorious Woman Project and The Five-Year Marriage®. I help women – like you – figure out how to have a better life, either as a single person or as marital partner.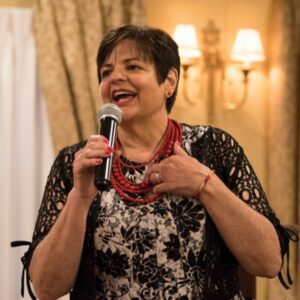 You might be surprised to find out how all that started.  You wouldn't be the first. Some people find it hard to believe now, but I was a shy and introverted kid. In my "old school" Italian-Catholic family, I knew ,my "job" was getting good grades in school, then get a job, get married, buy a house, and have children. And it better be in that order! OK, the house could come either before or after the children. But the rest of it was sacrosanct.  Today I call that the "pre-program" that so many young girls were given. That and the regular reminder that girls should be seen and not heard.
So, when I wasn't studying and playing games like Clue, Monopoly, and Scrabble, I read books and watched TV. I read a lot of books and watched a lot of TV. Both of those got me through my childhood and teenage years in a household that included alcoholism and mental illness.
That's when I first started noticing strong women – ones who were seen AND heard. I loved Nancy Drew and Little Women's Jo March. I was fascinated by women like Katherine Hepburn, Bette Davis and Mae West. When Billie Jean King came onto the sports scene, it was fun to watch her go toe-to-toe with her male opponent in her famous Battle of the Sexes…and then go on to change tennis for women. And I'd just started running when, in 1984, I was cheering on Joan Benoit as she competed for and then won Olympic Gold.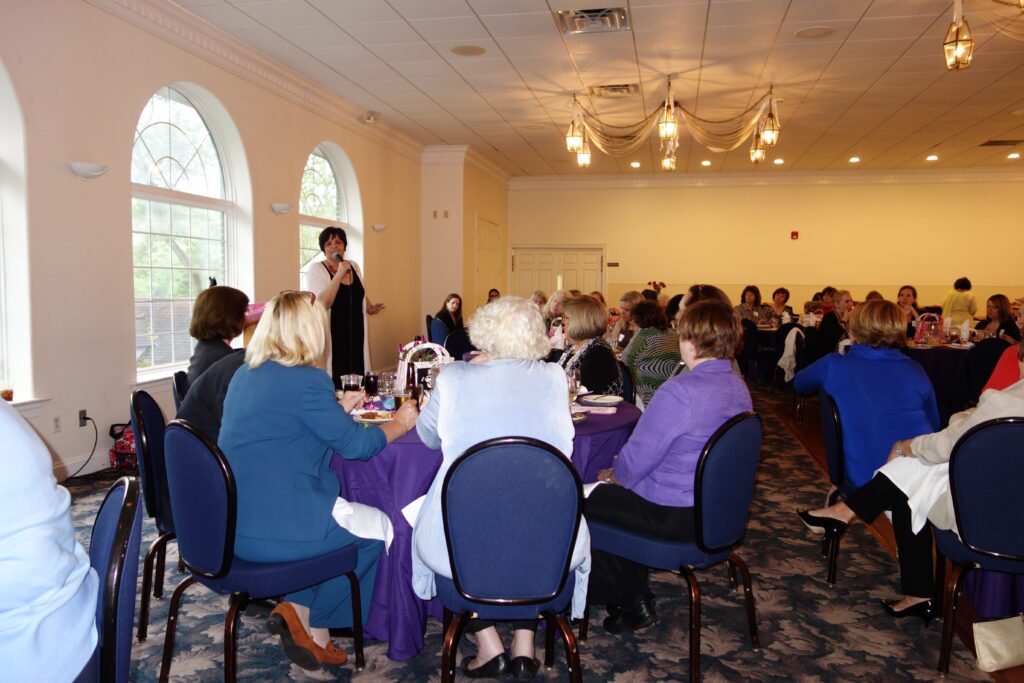 Those were some of the women who, though I stayed on the good girl path into my twenties, challenged my thinking.  A broken engagement at twenty-two sent me down into "the valley" – a place many women go when life gets too hard. When I came up, the good girl stuff was over.  Then I met Millicent, who told me "thoughts are things" and opened the door to a new world. She introduced me to Jeanne, who taught me "new thought" and was my spiritual mentor for twenty years. They opened up a whole new world for me, one that eventually resulted in a happier and more satisfying life.
By the time I met Joseph Eagle, I was independent. I lived alone and liked it. I had a decent job, a good social life and I owned a house. When Joseph wanted to get married, I suggested buying a house and living together. We did…but Joseph still wanted to get married. That's when I got the idea for the Five-Year Marriage®. When he agreed to the idea, we were married six weeks later (everyone thought I was pregnant!). We had no idea then how powerful that idea would become for us and our relationship.  A year or so later I started my own business focused on helping people create better lives. In corporations I taught communication skill-building and management development. In small groups, I helped women and men design the lives they loved living. In 2001, shortly after 9-11 and a personal health crisis, I got the idea to write my first book, Victorious Woman: Shaping Life's Challenges into Personal Victories . I interviewed lots and lots of women and chose nine poignant stories for that book. I also began teaching classes designed especially for women.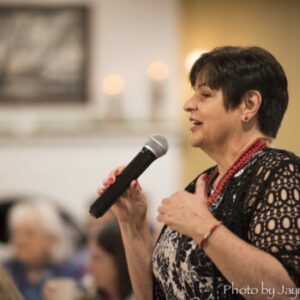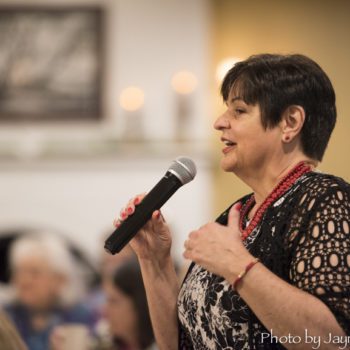 My second book, Victory by Design, was created in response to women in those classes who wanted to know how to make their life better – they wanted clear step-by-step details.  All the while I was speaking to groups, giving seminars and teaching workshops. I focused on topics related to women's empowerment and victory (finding your voice, designing and living your best life) as well as communication skills, mentoring and DiSC® Behavioral Styles. Now, whether I'm working with corporations, women's leadership groups, couples or couples' associations, government agencies, or with individuals, I encourage clients to LIVE VICTORIOUSLY – out loud and in living color. I help women – and the men who love them – develop their own personal victory strategy so they can solve problems, transform adversities into opportunities and achieve their goals. I encourage them to embrace their personal power by stretching out of their comfort zones and into authentic, personal leadership. Here's some of my "official" info:
I'm a professional speaker, teacher and victory strategist
I'm the author of  three books: Victorious Woman! Shaping Life's Challenges into Personal Victories, Victory by Design: The Victorious Woman's Guide to Her Best Life and The Five-Year Marriage® as well as articles on a variety of topics for women, including emotional intelligence, goal achievement, behavior-focused performance improvement, mentoring and life balance.
In 2008, I founded The Victorious Woman Project, which focuses on inspiration, education and encouragement by providing resources for women who are "starting over" or "downshifting" into retirement as well as leadership skills for women in the workplace. The annual celebration and fundraiser, The Girlfriend Gala, has raised almost $20,000 to help women who are homeless or in transition through different organizations, including the Victorious Woman Scholarship for women who are of a "non-traditional" age and returning to college to earn a degree in education or nursing. 
From 2013-2018 I hosted a weekly radio show focused on life reinventions. I interviewed authors, celebrities and other fabulous people. In late 2018, the Friday Happy Hour became the Victory Chicks Podcast, available on iTunes, Spotify, and iHeart Radio.
My professional associations include being a professional member of the National Speakers Association, The Press Club PA and the Polka Dot Powerhouse. I also hold the advanced speaker designation of Distinguished Toastmaster (DTM) with Toastmasters International. 
In 1999 and again in 2000, I received the Leadership Award from the American Society for Training and Development (ASTD-PHL now ATD). In 2010, I was honored with the President's Call to Service Award by President Barack Obama. In 2011 I received the Outstanding Service Award in honor of the 100th Anniversary of International Women's Day. In 2018 I was thrilled to be recognized by Neumann University (I'm class of '01) as Alumna of the Year. 

Victorious Woman Project
If you are a single woman, or an engaged or married couple, and want to create a better marital experience through The Five-Year Marriage®, here are three things you can do:
My most popular programs:
The Five-Year Marriage® 

 

Victorious Woman! Shaping Life's Challenges into Personal Victories 

 

How To Talk So People Will Listen 

 

Breaking the Cycle of Overcare 

 
To book Annmarie for your next conference, retreat, or to discuss a corporate workshop,
contact her at 610.738.8225 or annmarie@victoriouswoman.com.
DOWNLOAD ANNMARIE'S BIO (PDF)
(opens in a new window)
Thank you for your presentation yesterday! Thanks on behalf of the West Chester Newcomers Club, but also from me personally. I enjoyed your information and presentation style and it gave me food for thought when I came home. I can imagine I was not the only one who felt that way because you engaged everyone in the audience.
~Brigitte
Excellent flow of material; Annmarie's presentation was excellent!
~US Government, Department of Defense
Our participants left…with practical, usable skills with which to implement change in their unit. Over time we have noticed the positive results of these changes.
~ Training Manager, AFSC
I'm still hearing from attendees about what an impact [Annmarie Kelly's] two sessions had on the way they will be doing business in the future.
~ Conference Chair, Century 21
Your advice and coaching was superb…all of the participants found it a valuable experience.
~ Educational Programs Administrator, CHASE
[Annmarie's] advice and coaching was superb…all of the participants found it a valuable experience.
~ Educational Programs Administrator, CHASE