The Five Year Marriage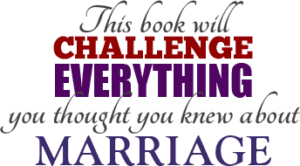 If you are thinking about marriage, and aren't sure about the "forever" or "til death do us part" aspects of traditional marriage, then this book is for you.
Now available on Amazon.com!

Victorious Woman! Shaping Life's Challenges into Personal Victories
This book has been described by some women as a cross between inspirational and self-help and by others as a "blueprint for life".
10 Inspiring Stories of real women overcoming adversity
First, there are the stories of women – probably just like you – who got into and out of difficult circumstances. Maureen was abandoned by her spouse and left with five small children, no job and no money. Patti was diagnosed with multiple cancers – all at the same time.
Stepping Stones Explained
An explanation of various lifestyles that either support or sabotage your victory. Once you understand which stepping stone YOUR on, you'll be ready to transform YOUR life!
Learn the Six Critical Skills
These skills are essential for every woman who wants to live her best life. And once you've learned the skills, you'll learn about the Victorious Woman Model. Learn More >
Get it Today!
Victory by Design
Victory by Design gets you out of your boring comfort zone and skyrockets you though your personal glass ceiling so you can experience the personal power that is that greater, even more fabulous expression of the real you.
Easy step-by-step instructions to start changing your life RIGHT NOW!
Real life examples provide inspiration and motivation!
Space to write as you read!
+ 3 Bonuses when buy today!
Buy Now!