Congratulations!

You're taking one GIANT victory step toward getting people to listen to you…so they can hear the good you bring, so you can ask for what you want and get it, so you can form better, stronger, more meaningful connections.

During this teleseminar series, I'll give you tips for making your communications more powerful, both at home and at work. Once you understand the different styles of communication, and find out how you can more effectively connect with them, all you need to do is adapt to meet one style or another. It's pretty simple, but simple doesn't mean easy or automatic. But if you practice, you'll get comfortable with your new communication tools. You'll be surprised by how much easier you open all kinds of doors – to relationships with your spouse/partner, your kids, your boss, your co-workers, and your customers. In fact, once you build the skills, you can use them with anyone and everyone who can help you get what you want.
So here's what to do:
1 – Complete the assessment (DiSC Profile)
Within twenty-four hours you should receive an email with a link to an assessment page and a personal, one-time use code. If you don't, email Annmarie@VictoriousWoman.com
When you are ready, click on the link and enter the code.
The assessment will take about 15 minutes to complete.

Before starting the assessment, make sure you pick a focus area, e.g. work, relationship, home. As you are choosing your responses, think of how you act in situations in that focus area.
TIP:  Don't spend a lot of time thinking about your answers. Instead choose the one that is your first gut reaction. Studies have found that first reaction response to be the most accurate.
2 – Download the report
When you complete the assessment, you'll get an email with info about you. Read it over and have it with you when you sign on to the webinar.
3 – Call in to the Teleseminar
Call-in Number: 1-857-216-6700
Conference Code: 522156
You'll be placed on mute for the teleseminar and but you'll have a chance to unmute and ask questions a couple time during and after.
4 – Send me your questions
If you have questions, email them to me, Annmarie Kelly, at Annmarie@VictoriousWoman.com with the subject line: "Listen To Me!".
In victory,
Annmarie
Bonus #1 – Listen to Me Forum on Facebook
Link to the forum will be posted here shortly!
Bonus #2 – Victorious Woman: Shaping Life's Challenges into Personal Victories Book or Ebook
Please email annmarie@victoriouswoman.com with your preference – a personally autographed copy (shipping & handling not included) or instructions to download the ebook version. Include "Listen to Me Bonus: my free book" in the subject line.
Bonus #3 – Interviews with Communication Experts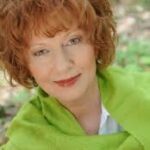 Julie Cohen
(opens in a new window)
Ann Quasman
(opens in a new window)
In victory,
Annmarie