These will get you started, get ideas and get you moving in the right direction
I Love My Life: Mastering the Art of Vision Boards
Learn how to Use Vision Boards to Create the Life of Your Dreams
You've heard about the Law of Attraction for creating the life you want. Now it's time to get busy and start using it. Vision Boards are powerful tools for that can magnetize your personal and professional goals, reinventing your life or getting that "one thing" – car, house, lover – you dream about having. This webinar is both informative and FUN!
Why Wait? Start attracting the life of your dreams now!
Want to be notified when the next session is available? Join the Mailing List or "Like" the Victorious Woman Facebook Page.

---
Listen to Me: Confidence Building Communication Techniques for Women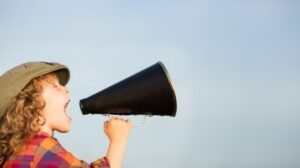 Have you ever made a suggestion at work (or with family or friends) and it's ignored – only to have someone else to make the same suggestion a few minutes later and everyone thinks it's great? How frustrating is that? Do you wonder how it is that you "click" with some people and you're always on the same page…but with other people you seem to always be talking past each other? The answers you're looking for might be closer than you think and the problem easier to solve than you expect.
---
---
Are you living life by design…or by default? You're wondering what's next, and afraid that, whatever it is, you won't like it but you'll be stuck with it. STOP IT. Stop hiding your beautiful bright light under that old bushel basket. Stop wondering if you're running out of time.
Available as: Webinar
---
Groups of six to eight women. The members help and challenge each other to their next victories. Learn more
---