Event Date: January 11
Event Cost: $37.00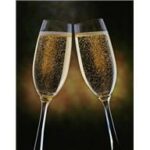 The whole year is ahead of you. It's a blank slate on which you can write anything you desire. What do you want? What do you want to do?
In thiswebinar, Annmarie Kelly will take you, step-by-step through the process for setting goals that you can achieve. When you register, you'll receive worksheets to help you start right and stay strong.
Yes, in 2013, you can have MORE POWER, SUCCESS, HAPPINESS and SATISFACTION!
In this webinar you will:
Learn the three steps to getting what you want.
Uncover your obstacles and motivators
Find out the easiest way to strategize for success
Identify your success resources
Yes, you CAN realize your dreams in 2013!!
This seminar is your first step to victory!