Cost: $57.00, includes your customized Personal Profile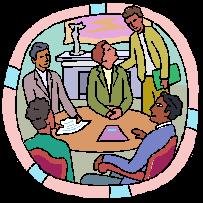 Have you ever made a suggestion at work (or with family or friends) and it's ignored – only to have someone else to make the same suggestion a few minutes later and everyone thinks it's great? How frustrating is that?
And do you know why you "click" with some people…while others just plain annoy you (or vice versa)?
Communication is POWER and if you don't tap into that power, you are probably sabotaging your relationships, diminishing your personal effectiveness, and impeding your ability to get ahead. The inability to communicate effectively could be making you your own worst enemy! Don't let ineffective interactions hold you back from having the kind of life you dream of and deserve.
How you will benefit from How To Talk So People Will Listen:

You will be able to identify your own style, its strengths and limitations
You will learn ways to capitalize on your strengths and minimize the limitations
You'll find out the characteristics of all the styles, which will enable you to:

Identify the styles of the people in your life, both at home and at work
Understand their fears and motivators, which will help you better understand why you "click" with some people but not with others

Learn the Ten Top Tips for communicating more effectively with different styles
Here's what to do:
1 – Register for this webinar using the "pay now" button below. You will receive instructions for the webinar
2 – Within 24 hours of registration, you'll receive an email with a link and a special code for your DiSC assessment. The assessment takes about fifteen minutes. When you're finished, you'll be able to download your customized profile
3 – To get the most from the webinar, read the profile over before watching the webinar
4 – If you have questions, post them in the webinar or send them to Annmarie at Annmarie@AnnmarieKelly.com. Annmarie will answer your questions during the webinar or afterward, either online or in a future Kelly's Cafe coaching call
NOTE: If you aren't able to attend the webinar at the scheduled time, it will be available to you online for one week after the class.
Ready to find out how to use more effective communication to get people to listen…so you can get more of what you want – both from you boss, your co-workers, your spouse, your kids…and everyone?
Only $57.00