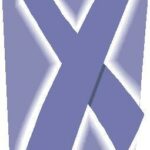 When I was interviewing women for Victorious Woman!, finding a woman to tell her story of domestic violence was the hardest victory to find. Not that many women weren't willing to talk to me about their abuse in confidence. It was just that none of them were willing to use their own names for the book.
Finally I met Lilly Zook, then in her mid-thirties, and Nancy Hill a generation older but with a similar story. Lilly survived her abuse and then went to court and fought for sole custody of her children. Her experience with the courts was costly and devastating.
When I interviewed Nancy Hill, it was only a month before her death from cancer. But she wanted women to know to know that it wouldn't be easy to leave, but they could do it – and their life depended on it.
In the ten years since, things haven't gotten any better. In fact, they may have gotten worse.
One in four women (25%) has experienced domestic violence in her lifetime
Estimates range from 960,000 incidents of violence against a current or former spouse, boyfriend, or girlfriend to 3 million women who are physically abused by their husband or boyfriend per year
Women accounted for 85% of the victims of intimate partner violence, men for approximately 15%
Between 600,000 and 6 million women are victims of domestic violence each year, and between 100,000 and 6 million men, depending on the type of survey used to obtain the data
Women ages 20-24 are at the greatest risk of nonfatal intimate partner violence

(Statistics and citations at https://dvrc-or.org/domestic/violence/resources/C61)
Darlene Green knows these statistics all too well. Her sister was killed on her 30th birthday after celebrating with co-workers. When she got home, her boyfriend said it was too late. They argued and he shot her. A generation earlier, Darlene's 28 year-old aunt didn't want to see a guy she'd been dating and broke up with him. He slit her throat. In her own life, when Darlene's new spouse told her, on their wedding day, that he was in charge now, she thought he was kidding. He wasn't.
Join me and Darlene Green this afternoon as we talk about how you can protect yourself from domestic violence. It's not an easy conversation, but one that happens between women during many Happy Hour conversations. Today, it's happening at 1520 AM or www.WCHE1520.com. The call-in number is 610-701-WCHE (9243).
On the lighter side of Happy Hour, I'll also be sharing my good-bad-ugly happenings of the week and in the 3:30 half-hour be joined by Phylis Ann Mariani of the Edgmont Country Club at 3:30 for some Chick Chat.
Hope you can join me today!