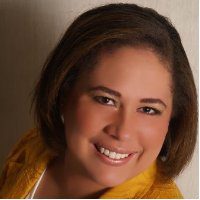 Thinking about starting a business? Danielle Keperling's Lancaster-based construction company, Historic Restorations, specializes in historic preservation and restoration company specializing in the restoration of 18th and 19th century buildings. Hear about how and why Danielle got started in this family-owned business, how she used marketing to build her success, and where she's going from here.
Danielle Keperling has worked in the construction industry since 2001. Danielle recently earned her MBA in Management from Eastern University and is keeping herself busy organizing the Central Pennsylvania Preservation Society monthly meetings and volunteering on the Historic Preservation Trust of Lancaster County's marketing and publicity committee. She enjoys the creativity and exchange of ideas that the design/build project entails. Seeing the project go through the initial meeting, design, and then building process is one of the most rewarding aspects of the job to Danielle. Danielle co-authored a recently released book on historic preservation with her father Chuck. Preservation Primer, Volume 1: Avoid Common Mistakes that Cause Irreversible& Costly Damage to Your Historical Building's Architectural Integrity is available on Amazon in both Print edition and Kindle edition.
Here's a small sample of the work that Danielle has been involved in:
Elizabethtown Train Station built in 1915 by the Pennsylvania Railroad to serve the Masonic Home and the citizens of Elizabethtown, Pennsylvania. Restored twenty-nine sash frames for the original leaded glass.
Peterson House (the house President Lincoln died in, across the street from Ford's Theater) 19th century, federal style row house. Repair and replication of interior and exterior woodwork, including structural repairs, during the 2011 rehabilitation and repair project for the National Park Service.
Thaddeus Kosciuszko National Memorial, Philadelphia, Pennsylvania. Exterior woodwork repairs using solid wood and epoxy systems including: window frames and sash, doors, and shutters. Also, included: exterior painting, masonry repairs, and replacement of cedar shake roof.
Schmucker Hall, Gettysburg, Pennsylvania. Restoration of 92 wood windows and the replication of 24 interior rail and stile doors with fire rating. Rebuilt and restored Peace Portico and Rear Porch rails and balusters to match existing. Removal, storage, and reinstall of existing millwork. Built in 1832, it contains 16,000 square feet of floor space and was at the site of the first day of battle in the Battle of Gettysburg on July 3, 1863. It is an icon for Civil War enthusiasts and scholars.
Learn more about Danielle and her company at www.historic-restorations.com
Tune into Friday's show to hear Danielle's story and get a special offer from Danielle!