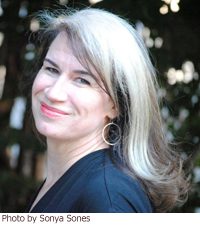 Diane Muldrow is an editorial director at Golden Books/Random House, and the editor of the famous Little Golden Books. She has worked in publishing for over twenty-five years, editing mass market, licensed, and trade picture books for young children. She's coming to Happy Hour to talk about her latest book, Everything I Need to Know I Learned From a Disney Little Golden Book and others in her Little Golden Book series for adults.
Happy Hour with Annmarie is "live" every Friday, from 3-4pm EST.
In West Chester PA: turn your radio dial to 1520AM
Anywhere in the world: listen online from at www.WCHE1520.com (click the microphone that says "listen live" – uses Windows Media Player).
Not sure when Annmarie is on in your time zone? Find out here: Time Zone Converter