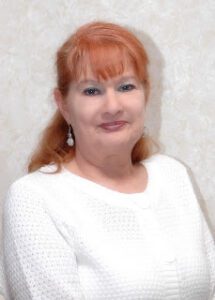 Author Doreen McGettigan is joining Annmarie Kelly to talk about her newly released book, The Stranger in My Recliner. It's the story of how Doreen's spouse brought Sophie, a homeless, 80-year-old woman, to stay with them one night. What happened next will fascinate you! Doreen and Annmarie will talk about the plight of the homeless and what we can do to help.
Doreen McGettigan is a freelance journalist, award-winning blogger, teacher, author and advocate. The Sleep in My Recliner is her second book.
Happy Hour with Annmarie is "live" every Friday, from 3-4pm EST.
In West Chester PA: turn your radio dial to 1520AM
Anywhere in the world: listen online from at www.WCHE1520.com (click the microphone that says "listen live" – uses Windows Media Player).
Not sure when Annmarie is on in your time zone? Find out here: Time Zone Converter