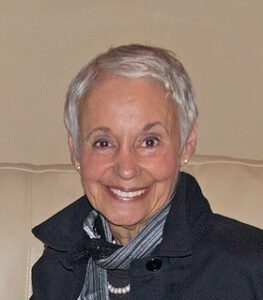 Remember when it was easy to meet people at your kids' school and at work? Now, between things like downshifting into a second – or third – career,  starting a new business, or downsizing into a new house in a strange development, we lose old connections. Making new friends can be a challenge. So I asked America's Connection Diva, Bonnie Ross Parker, to join us today. We'll be talking about effective ways to start connect with new people in this new phase of your life.
In August of 2002, Bonnie created Xperience Connections®, a program supporting professional women nationwide. Her mission is to encourage and facilitate the growth, performance and integrity of professional women by creating opportunities to foster relationships through a creative exchange of information and referrals. Bonnie is the author of several books including Walk In My Boots: The Joy of Connecting, shifting your consciousness to share yourself with others: Y.O.U. ~ Set A High Standard for Being Human showing how our journey impacts others and the journey of others impacts our own. Her most recent book, Discovery and Recovery: A Shared Journey chronicles her 8-month challenge with Breast Cancer taking the reader through the entire process from diagnoses thru chemo, surgery, radiation and recovery. It is available on-line at no charge. Learn more about Bonnie here: https://www.bonnierossparker.com
If you want to connect with Bonnie, she asks that you email her at brossparker@gmail.com with 1-2 insights from our Friday Happy Hour conversation
You can find Bonnie on Amazon: 42 Rules for Effective Communication
Annmarie is "live" every Friday, from 3-4pm EST.
Call-in: 610-701-9243
You won't want to miss Happy Hour with Annmarie Kelly …and you don't have to!
In West Chester PA: turn your radio dial to 1520AM
Anywhere in the world: listen online from at www.WCHE1520.com (click the microphone that says "listen live" – uses Windows Media Player).
On your mobile devices at Tune-In Radio.Call-in: 610-701-9243
Not sure when Annmarie is on in your time zone? Find out here: Time Zone Converter
Miss a show? Catch up on the VICTORY CHICKS RADIO podcasts! Now on YouTube!