This kit has all the products you need to succeed!
You get:
DiSC Profile $35.00 Value (online interactive)
Victorious Woman! Shaping Life's Challenges into Personal Victories (Paperback) $16.95 Value
Victory by Design E-Workbook (e-book) $14.95 Value
Vision Boards: Creating the Life of your Dream (pdf) $27.00 Value
Values Tracker (pdf) $4.99 Value
What Kind of Woman Are you Victory Quiz (online interactive) $4.99 vValue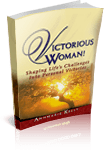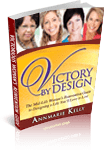 The Ultimate Victory Kit – only $79.99!
Purchasing these products separately costs $103.88. Purchasing The Ultimate Victory Kit will save you $23.89!!
Don't wait! Get it today!