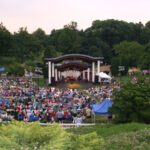 June 3, 2012
This festival gets bigger and better each year! I've been happy to be a part of it from the beginning!
For your enjoyment: incredible Italian food, including pasta, porchetta, cannoli and more. For the kids: entertainment and things to do at the kid's pavilion. For the adults, in addition to the amazing FOOD, there's mod expert and author George Anastasi, Cucina Chatter's Lorraine Ranalli, singer Charlie Gracie, actors from the Hedgerow Theater, traveling accordion players and much more!
When: Today, June 3, noon-6pm
Where: Rose Tree Park, Media PA
If you can't park, go to Delaware County Community College down the street from the park and catch one of the shuttle buses that leave every five minutes.
Look for me at the Author's Tent.
I'm having hourly giveaway drawings for a Victorious Woman Gift Bag!