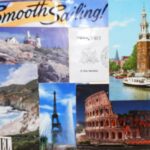 June 26, 7-8pm
Vision Board Webinar
$27.00
You've heard about using the Law of Attraction for creating the life you want. Now it's time to get busy and start using it! Your Vision Board can help you attract a good relationship, achieve personal and professional goals, reshape your life around one theme, or develop a deeper life experience.
Your personal Vision Board will be one of most powerful tools for achieving your goals and attracting the life of your dreams!