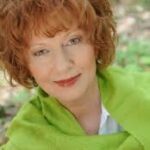 We're talking with WomanTalkLive's Ann Quasman about Tyranny of the Queen Bee on the Friday Happy Hour! This conversation idea was generated by an article from the Wall Street Journal by Dr. Peggy Drexler. Also, this morning on GMA, there was a segment on bullying and kindergarten kids.
Hope to "see you" on the radio at 3pm today!
Tune in today at 3pm:
Live and local: 1520am
Live and online: www.WCHE1520.com
Mobile: Download the app. Instructions for app
The "Queen Bee syndrome"
The "Queen Bee syndrome" was label as such in the 1970's. "Queen Bee" was an unflattering term given to women who "made it" in the business world but didn't help the next group of women coming up. Why, forty years later, are we still talking about it?
Because, according to some people, it hasn't changed or it changed for a while and now is happening again. However, some other women think it isn't about the "mean girls" in executive positions but about unrealistic expectations of the women coming up.
A 2013 Wall Street Journal article by Peggy Drexler stirred up the conversation again. What do you think? Is the corporate world still about bullying Queen Bee's…and is it not just in the corporate world? If you're reinventing your life, is this something you need to consider?
Former Secretary of State Madeline Albright once said, "There is a special place in hell reserved for women who refuse to help one another." Is there?
Hope you'll join the conversation on Friday at 3pmEST, live and local on 1520am and live and online at www.WCHE1520.com.
About Ann Quasman
Ann Quasman is the host of WomanTalk Live, a show she has hosted in Baltimore for the past 7 years, and the creator of the Conscious Conversations Café. Ann's message and her desire to initiate a more conscious conversation is a direct result of her "past life" in corporate America. After years in the investment management and banking industry, Ann had an epiphany (a.k.a. a vision brought on by total exhaustion and having "no life"). She realized that she was in no way close to leading the life she wanted to live and that she had strayed very far away from her own heart. That "ah-ha moment" triggered a series of shifts that ultimately led to WomanTalk Live and a new career.
A woman in transition, Ann will soon be relocating to Woodstock Vermont with her husband, Bob, and their two cats, Minkey and Weasel. From New England, she'll be continuing WomanTalk Live via podcasting. Ann's a lover of life, a professional cat herder, and an evolving work in progress. Learn more at WomanTalkLive.