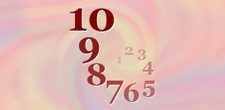 Last month we posted the top ten New Year's Resolutions. This month, as you are struggling to keep your resolutions, according to TIME, here are the top ten most often broken New Year's Resolutions. For a giggle, compare them to last month's top ten:
Lose Weight and Get Fit
Quit Smoking
Learn Something New
Eat Healthier and Diet
Get Out of Debt and Save Money
Spend More Time with Family
Travel to New Places
Be Less Stressed
Volunteer
Drink Less
What's your New Year's Resolution?