Decide That This Holiday is Going to Be Joyful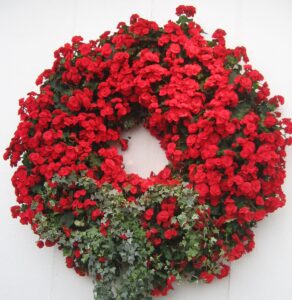 Yes, you choose joy. You decide and then it is. Sounds too simplistic, doesn't it. But try it. You'll be amazed at how much power you will gain just by making this one choice.
Here's why it works: when you decide that your holidays are going to be joyful, you eliminate the clutter of crazy. Instead of getting pulled in different directions, you get to assess every invitation and every event with the question "if I do this, will I feel joyful?" If you answer "no" then you turn the invitation down postpone it to the new year when you will have more time, patience, etc.
You just have to decide…and stick with your decision.
Read all Ten Tips for Happier Holidays
If you like this holiday tip, then you'll love Victory by Design!
| | |
| --- | --- |
| | Victory by Design gets you out of your boring comfort zone and skyrockets you though your personal glass ceiling so you can experience the personal power that is that greater, even more fabulous expression of the real you. |
| | Easy step-by-step instructions to start changing your life RIGHT NOW! |
| | Real life examples provide inspiration and motivation! |
| | Space to write as you read! |
| | + 3 Bonuses when buy today! |