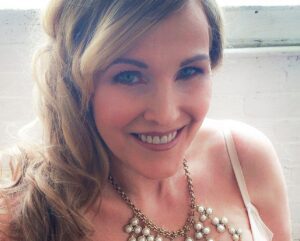 I've been amazed by how many of us want to know about this particular midlife life reinvention. Sandra LaMorgese, Ph.D, went from holistic health care practitioner to Miss Vivian the dominatrix – at 55 years old!
I don't think we're fascinated because we want to be a dominatrix, but because – and especially if we've lived a lot of our lives as good girls – we want to know how what it's like to walk on the dark side.
Sandra LaMorgese Ph.D. is an expert in bridging the gap between sexuality and a lifestyle that focuses on holistic health of the mind, body and spirit. She is the author of Switch: Time for a Change, a memoir of her journey from holistic practitioner to professional dominatrix at 55-years-old, and her passion and purpose is to empower others towards healthy authentic living.
You can learn more about Sandra on her website: Sandra LaMorgese
If you're interested in Sandra's FREE 15 Skype or phone consultation "Life Transformation, Sexual Intimacy, Communication, How to let go of fear, you can reach her at info@sndralamorgese.com
When I asked Sandra to share her holistic beauty tips (doesn't she look great for being almost 60!), she said this:
It's true what they say "Beauty is from the inside out. However, along with the inner beauty there are daily habits or  routines we can practice to preserve a healthy youthful appearance.When I was 20 years old, I kept hearing from beauty experts "stay out of the sun, it's the number one cause of aging", and I decided to listen to them. I haven't had a deliberate suntan on my face in 40 years. And what I mean by deliberate is I didn't go to the beach and the lay out in the sun to get my face to tan. In a sense, beauty needs to be nurtured and cultivated as in other areas of our life, such as our health, relationships, or careers. It's easier to do a little bit every day, then to wake up one day and realize things took a turn for the worse. For example; serious illness, broken relationships,  a dead-end job, or looking 70 when you're 50.
It's very healthy and natural for a woman to want to look her best and be beautiful. It's feminine energy. Here are few simple beauty tips I do every day:
Use only pure products on the skin. For example: Shea butter, coconut oil, avocado oil, jojoba oil. The skin is a living organ, and does not like chemicals.
At least once a month do a home facial using an appropriate mask and exfoliant for your skin type.
Only sleep on your back. The pillow creates 50% of our lines and wrinkles.
Do not use unnecessary facial expressions. Keep smiling 🙂
Sweat every day. Our skin is directly linked to our liver, and sweating is a great detoxifier.
Stay hydrated.
Drink green drinks every day.
Meditation and deep breathing exercises.
Stop worrying. Like Walt Disney said "If you did all you can do, worrying is not going to help."
Here's a link to that JK Rowling Ted Talk
Today's quote comes from (who else but) the fabulous Mae West, who was probably never a good girl but explored and exploited her sexual self to her advantage. Mae West would be like today's Kim Kardasian but with class…She said,
"Between two evils, I always pick the one I never tried before."
and
"There are no good girls gone wrong – just bad girls found out."
Tune into Friday Happy Hour at 3pm on AM radio 1520. You can also listen online at www.WCHE1520.com.
Call-in: 610-701-9243
T