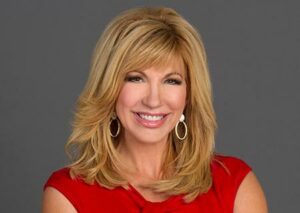 We had a good time at today's Happy Hour talking Fierce Optimism with Leeza Gibbons. You know Leeza Gibbons is the Emmy Award-winning television personality, successful businesswoman, social entrepreneur, and author. But, in Firece Optimism, she talks about her failures and side-steps and gives you her seven secrets for playing nice and winning big. We talked about a couple of those.
In 2002, she founded the Leeza Gibbons Memory Foundation, which offers free services for family caregivers thought its signature program, Leeza's Care Connection. See more at: https://leezagibbons.com
One of the things we talked about was what Leeza says you should avoid. It's the C-R-A-P of life:
Criticiscm
Resistence
Assholes
Pressure
If you're interestedin learning more about Leeza's Care Connectrion, check it out here: Leeza's Message
If you haven't yet read Victorious Contest Winner Petra Monaco's winning story, check it out here: Petra Monaco
You'll be able to read 2nd place winner, Annette Glaudel, and 3rd place winner, Diane Gabrielli in August and September.
Congratulations to these outstanding Victory Chicks.
I strung a couple of Leezas end-chapter sentences togehter for this quote:
"In order to grow and live your best life, you need to find that next new thing. Along the way, we often get scared. And what happens when we get scared? We lose the strengths we've gained. And we clutch on to what we have, even its honestly not making us happy anymore. WE think if we just hold on tighter…we can keep things exactly as they were. To remain optimistic means to see this transformation as a chance [to] embrace new challenges and successes."
Tune into Friday Happy Hour at 3pm on AM radio 1520. You can also listen online at www.WCHE1520.com.
Call-in: 610-701-9243