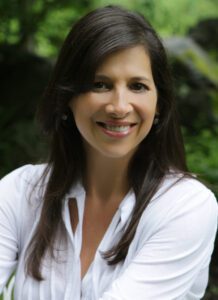 Was losing weight one of your goals for 2017? Lisa Lewtan might have some ideas for you…not about diet, but about how being busy, stressed and food obsessed can be sabotaging your best efforts. You won't want to miss this show!

Learn more about Lisa at www.healthyhappyandhip.com
Lisa Lewtan is a Health & Lifestyle Coach, the founder of Healthy, Happy, and Hip, an award-winning author, and the host of Busy, Stressed, and Food Obsessed Radio (named after her book). Using the skills she developed as a successful technology entrepreneur, Lisa self-hacked her own mind and body to restore her health and then go on to feel better than ever. With private coaching, online courses, workshops, and retreats, Lisa helps highly successful hungry go-getters to slow down, chill-out, develop a better relationship with food, look good, and feel great.