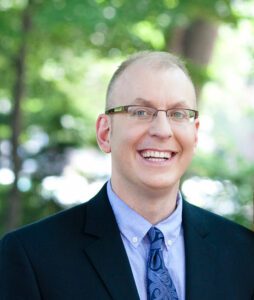 Kicking off February (the "love month"), psychologist Dr. Craig Malkin came to this week's Friday Happy Hour to talk with Annmarie Kelly about something that gets in the way of love: Narcissism. Dr. Malkin explained the narcissism spectrum, types of narcissism, and how a little narcissism can be a good thing…and so much more! It was a fun and fascinating discussion!
Dr. Malkin is a clinical psychologist, lecturer for Harvard Medical School, and author of the internationally acclaimed, Rethinking Narcissism: The Secret to Recognizing and Coping with Narcissists  He's appeared in, and been featured by, countless media outlets including Time Magazine, NPR, and The Oprah Winfrey Network." Learn more about Dr. Malkin 
Here's the video of Frank Luntz talking about the country unraveling but what he sees as the bright spot for the country: CBS This Morning.
Is narcissism the secret of Michelle Pfieffer's success? Here's what she said:
"I don't know if it's naiveté or just narcissism,
but I start out with this notion that I can do anything.
It's not until I get into it that I realize what I've thrown myself into,
and then I will do anything not to humiliate myself.
And that, I think, is the secret to my success." 
Missed the live show? Podcast now available!