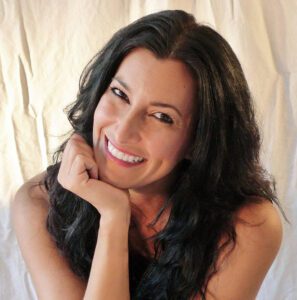 Lisa Concepcion married her college sweetheart. They were living the life in New Jersey where Lisa worked as a marketing maven. When things started to go wrong in her marriage, her spouse moved to California and she moved to Miami. While dealing with being newly single and getting over the NY-FL culture shock, Lisa got busy rediscovering herself. In her reinvention, Lisa combined what she learned with her marketing magic. As a Love Coach, whose YouTube Channel houses over 350 Video Blogs, Lisa encourages people to vibe high! Lisa's LoveQuest Coaching programs teach principles of Law of Attraction to help others attract, give and keep love starting with love of self. Check her out on Facebook
If you want to keep on top of what's going on with my next book, get on the mailing list here: The Five Year Marriage,
Want to know more about the 2017 fundraiser? Check it out and register here: Girlfriend Gala
If you want to be a sponsor, find out more here: Girlfriend Gala Sponsor
Today I had two quotes, both about kissing:
"A kiss that is never tasted, is forever and ever wasted."


–  Billie Holliday
"Never let a fool kiss you, or a kiss fool you."


–  Joey Adams
Annmarie is "live" every Friday, from 3-4pm EST.

Call-in: 610-701-9243
You won't want to miss Happy Hour with Annmarie Kelly …and you don't have to!
In West Chester PA: turn your radio dial to 1520AM
Anywhere in the world: listen online from at www.WCHE1520.com (click the microphone that says "listen live" – uses Windows Media Player).
On your mobile devices at Tune-In Radio.Call-in: 610-701-9243
Not sure when Annmarie is on in your time zone? Find out here: Time Zone Converter