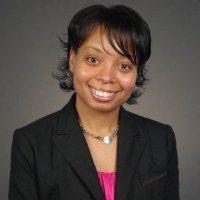 Do you write a blog or post articles online? Are you protecting your intellectual property? Attorney Waukeshia Jackson has a great Victorious Woman-style story of overcoming adversity. She is joining Annmarie Kelly at the Friday Happy Hour to talk about it and also to tell you what you how to protect your work – and also how to stay out of trouble with the copyrights of other people's work online and on social media.
Waukeshia Jackson is a Best Selling author, partner and patent attorney with Jackson & Lowe Law Group. Her most recent book is #StartOutSmart: What Every Entrepreneur Needs to Know Now, Not Later is currently available on Amazon.  Waukeshia has been featured in Technology Diversity Magazine and National Society of Black Engineer Magazine.
You can learn more about Waukeshia at www.jllawgroup.com  and https://m.facebook.com/jllawgroup/
Want to join me for The Girlfriend Gala this year? It's on May 24 at Penn Oaks Golf Club. Only 26 days left…and only two weeks before the discount disappears. You can get a ticket here: Register for Girlfriend Gala
Annmarie is "live" every Friday, from 3-4pm EST.
Call-in: 610-701-9243
You won't want to miss Happy Hour with Annmarie Kelly …and you don't have to!
In West Chester PA: turn your radio dial to 1520AM
Anywhere in the world: listen online from at www.WCHE1520.com (click the microphone that says "listen live" – uses Windows Media Player).
On your mobile devices at Tune-In Radio.Call-in: 610-701-9243
Not sure when Annmarie is on in your time zone? Find out here: Time Zone Converter
Happy Hour Radio is now available as a podcast on youtube! Catch up on past episodes & don't forget to subscribe! Victory Chicks Radio Podcast.