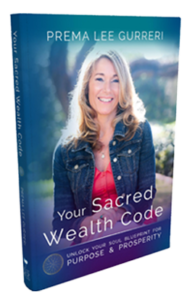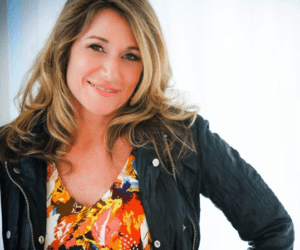 Do you keep trying to get wealthy but, no matter what you do, you just can't seem to make it happen? Maybe you don't have "the code" – your own personal Secret Wealth Code. Never fear – that's what Prema Lee Gurreri is coming to this week's Friday Happy Hour to tell you. She believes that, once you know the code, you can create your own wealth.
Prema Lee Gurreri is a Vedic Astrology and the founder of Soulutionary. She is committed to creating a world where every person is empowered to live according to their soul blueprint: on-purpose, in a way that is aligned with the best of themselves and with true prosperity.
Check out her book "Your Sacred Wealth Code" or learn more on her website Soulutionary.com
Should you believe that old saw about the five-second rule for dropped food?Apparently you can…but there are caveats. Here's an article: Five-Second Rule  and Five-Second Rule – CNN
If you want to see LaDainian Tomlinson's Hall of Fame acceptance speech, you can watch it here: LT Hall of Fame
Want to hear a past show? Go to Victory Chicks Radio and see if it's there. We are gradually uploading past Happy Hour shows…so keep checking.
BTW: while you are there, please subscribe to the page. When I get enough "subscribers" I can get my own URL. THANKS!
Annmarie is "live" every Friday, from 3-4pm EST.
Call-in: 610-701-9243
You won't want to miss Happy Hour with Annmarie Kelly …and you don't have to!
In West Chester PA: turn your radio dial to 1520AM
Anywhere in the world: listen online from at www.WCHE1520.com (click the microphone that says "listen live" – uses Windows Media Player).
On your mobile devices at Tune-In Radio.Call-in: 610-701-9243
Not sure when Annmarie is on in your time zone? Find out here: Time Zone Converter
Miss a show? Catch up on the VICTORY CHICKS RADIO podcasts! Now on YouTube!