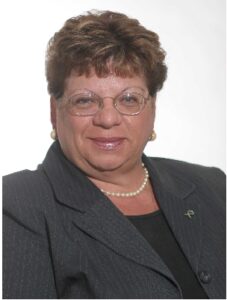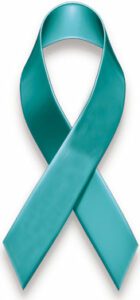 September is ovarian cancer awareness month and Jean Shipos knows all about ovarian cancer. She's a two-time ovarian cancer survivor who is still undergoing treatments after 20 years. She's coming to the Friday Happy Hour to talk about signs and symptoms and about getting through that awful disease. Jean is also the Executive Director of a grassroots organization, called, the "Teal Tea Foundation", which focuses on raising money for ovarian cancer research and awareness. In its 11 year history, the Foundation has donated over $150,000 to research and $150,000 to awareness efforts. Jean is also a past Victorious Woman honoree. BTW: Jean is always looking for volunteers to help with the annual Teal Tea Foundation's fund raisers. You can learn more about the Teal Tea Foundation and reach Jean at https://www.tealtea.org/ Here's a link to the Ovarian Cancer Foundation
Here's Jean's Victorious Woman article: JeanShipos.April09
I talked with you about a book, The Gift of Fear,  that I think is great for you and for your daughters and granddaughters – and the guys too. The cover says it could save your life…and I believe it could!! Check it out:
Interested in overcoming your fear of speaking in public? Here are two links, one for Victory Chicks who are local to West Chester PA and another for those of you who are someplace else in the world (so you can find a club local to you)
Join me on October 12 for the Pyramid Club Author Event when I talking about the Five-Year Marriage™. You still have time to get them at the discounted rate of $12: Meet the Authors
My strength did not come from lifting weights.
My strength came from lifting myself back up
after I was knocked down.
Annmarie is "live" every Friday, from 3-4pm EST.
Call-in: 610-701-9243
You won't want to miss Happy Hour with Annmarie Kelly …and you don't have to!
In West Chester PA: turn your radio dial to 1520AM
Anywhere in the world: listen online from at www.WCHE1520.com (click the microphone that says "listen live" – uses Windows Media Player).
On your mobile devices at Tune-In Radio.Call-in: 610-701-9243
Not sure when Annmarie is on in your time zone? Find out here: Time Zone Converter
Miss a show? Catch up on the VICTORY CHICKS RADIO podcasts! Now on YouTube!