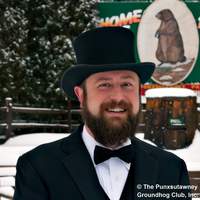 We're a week away from Groundhog Day and we're getting as close to Punxsutawney Phil as possible with co-handler AJ Dereume. During this Happy Hour, you'll be getting the inside scoop about: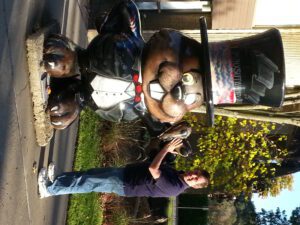 What actually happens in Punxsutawney during Ground Hog Day
Some of the stranger Punxsutawney  Phil superstitions and traditions
Some little known facts about Phil and Groundhog Day
What Phil's "Inner Circle" does the rest of the year – and did you even know Phil HAS an inner circle???
Has Groundhog day ever been cancelled?
What you need to know if you're going to Punxsutawney
If you think you want to go, check this out: Groundhog Day
Want to visit Punxsutawney when it's not so cold? Try the July 4th weekend! Groundhog Festival

Annmarie is "live" every Friday, from 3-4pm EST.
Call-in: 610-701-9243
You won't want to miss Happy Hour with Annmarie Kelly …and you don't have to!
In West Chester PA: turn your radio dial to 1520AM
Anywhere in the world: listen online from at www.WCHE1520.com (click the microphone that says "listen live" – uses Windows Media Player).
On your mobile devices at Tune-In Radio.Call-in: 610-701-9243
Not sure when Annmarie is on in your time zone? Find out here: Time Zone Converter
Miss a show? Catch up on the VICTORY CHICKS RADIO podcasts! Now on YouTube!