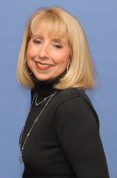 We're starting off the "love month" of February with dating tips for singles who are divorced and looking – or thinking they might be ready now for a new love. Fran Green is a nationally renowned relationship expert. She runs a private practice working with singles who want to maximize their social life and couples who want to improve their relationship. Fran is also an accomplished online dating coach, helping singles find their perfect match via the internet.
And, if you're already married or involved, and not looking, I didn't forget you. In addition being the "breakup doctor", Fran is also the former spokesperson and director of flirting of Match.com. So I asked her to give us some tips for flirting with our sweetie.
Things could be getting hot at this week's Friday Happy Hour!
Learn more about Fran Green You can get Fran's books on Amazon:
Fran's Special offer :  A signed copy of Dating  Again  with Courage and Confidence and The Flirting Bible and a 60 minute dating analysis consultation.  $129  Ÿ Contact Fran at flirtingcoach@yahoo.com.
It's Black History Month and here's some local West Chester flavor about it: Melton Center