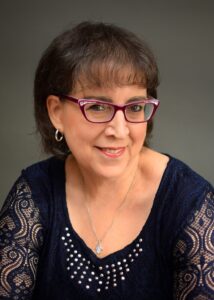 After years of assisting inventors with product safety issues and China manufacturing, Edie started writing about inventors. But her own reinvention is one you'll get a kick out of. This author of Fanny on Fire has a lot to say about reinventions, midlife and more.
Ever wonder what  your color-blind sweetie sees when his Victory Chick is seeing pinks and reds and other fabulous colors? This article explains it and shows you a little sample: Color-blind
Want to take a road trip in Pennsylvania this summer? Take a look at some of the best here: PA Road Trip
Podcast now available!
Annmarie is "live" every Friday, from 3-4pm EST.

Call-in: 610-701-9243
You won't want to miss Happy Hour with Annmarie Kelly …and you don't have to!
In West Chester PA: turn your radio dial to 1520AM
Anywhere in the world: listen online from at www.WCHE1520.com (click the microphone that says "listen live" – uses Windows Media Player).
On your mobile devices at Tune-In Radio
And you can call-in: 610-701-9243
Not sure when Annmarie is on in your time zone? Find out here: Time Zone Converter
Happy Hour Radio is now available as a podcast on youtube! Catch up on past episodes & don't forget to subscribe! Victory Chicks Radio Podcast.