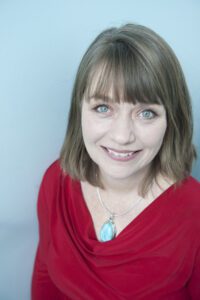 Happiness ain't for sissies! Though it sounds like being happy should be easy, too often choosing to be happy can require some gutsy moves. That's what we're talking about "Gutsy Happiness" with Susan Rose at this week's Friday Happy Hour.
Susan Rose is a happiness coach who helps women gain the clarity, courage and confidence to create a joyful life. She does this by helping women create mindset shifts and concrete action plans based on her client's dreams. Susan is based in Reston, Virginia and works with women nationwide.
Learn more at gutsyhappiness.com
Want to join Susan's challenge? 21-day Joy Challenge
Here are some of the fun things I talked about on the show:
2018 Girlfriend Gala: Our Pix
Rose Tree Park Schedule
Annmarie is "live" every Friday, from 3-4pm EST.

Call-in: 610-701-9243
You won't want to miss Happy Hour with Annmarie Kelly …and you don't have to!
In West Chester PA: turn your radio dial to 1520AM
Anywhere in the world: listen online from at www.WCHE1520.com (click the microphone that says "listen live" – uses Windows Media Player).
On your mobile devices at Tune-In Radio
And you can call-in: 610-701-9243
Not sure when Annmarie is on in your time zone? Find out here: Time Zone Converter
Happy Hour Radio is now available as a podcast on youtube! Catch up on past episodes & don't forget to subscribe! Victory Chicks Radio Podcast.