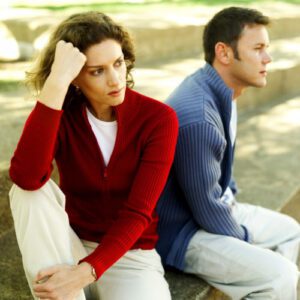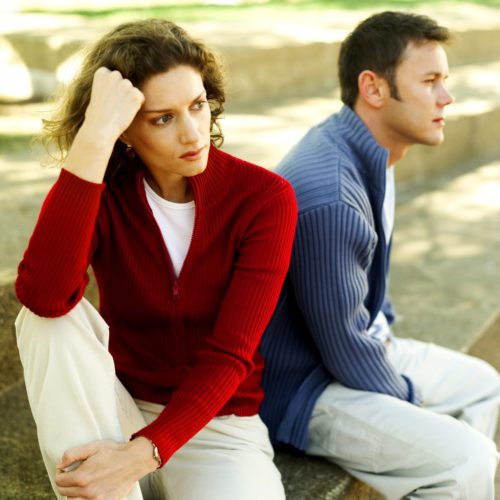 and So Did My Marriage…
"I was going along in my planned direction, and then my whole life just shifted to the right." That's how the independent, thirty-something Bethany began explaining her impending career change. But a little more conversation showed that work wasn't her real problem.
Personal life stress begins to build
Bethany's troubles started when spouse, Michael, got into an argument with his boss and quit his job. Michael was unconcerned because he had another job and had already given a one-month notice. However, the mortgage company wasn't happy with the abrupt – though temporary – change in their finances. For a few weeks, Bethany was jumping through hoops to satisfy the mortgage company.
Life Changes Leads to Relationship Trouble
It worked. Bethany and Michael moved into their new house. They were so excited and happy. However, having been used to problems being solved by a call to a landlord, the new slew of responsibilities with home ownership dazzled the couple.
Then, shortly after the move, Bethany's father had a heart attack. He survived but needed care. Bethany and her two sisters took turns being there around the clock.
Meanwhile, Michael acted like nothing had changed. He went to work, did a good job, brought home a paycheck and continued to enjoy hockey and friends.
The lopsided obligations reach a boiling point
Bethany was overwhelmed with new duties and obligations.  The bills, meals, upkeep, gardening, etc. were all on Bethany's shoulders. She was struggling to keep up. She loved Michael, but resentment was starting to build. It dripped from every word. Bethany wasn't going to leave Michael, but this wasn't the life she expected.
Then, one night after a long day at work, Bethany got home after Michael. "Hi, Babe," Michael started innocently, and asked, "how come there are dishes in the sink? Bethany lost it. A big argument followed.
Does Bethany's story sound familiar? Have children, job changes, unexpected obligations shifted your life?
Look, life happens. Things change. You change.  You can't live your whole ever-evolving life on the static agreements and understandings you had when you were engaged and first married. It's unrealistic. Your agreements have to develop and grow with your life.
That's what the Five-Year Marriage™ recognizes, appreciates and manages issues – before the resentment builds and explodes angrily all over your love.
5 tips to prevent a relationship blow up
Before an issue gets out of hand, do this:
Write down the problem. Get clear about it and be specific. You can't fix something unless you can name what it is.
How would you solve that problem?
What can you ask your partner to do toward that resolution?
What can you do too?
Schedule a Family Meeting.

During your meeting, have a conversation to explain the problem factually and unemotionally.
Ask for what you want instead.
Give your partner the opportunity to step up and either agree or offer alternatives.
Make it a joint agreement, and write it down.
Communication and discussion alleviates pressure and prevents relationship resentment
In Bethany's case, Michael wasn't trying to hurt her or be ignorant or uncaring. He was just doing what he always did and thought it was enough. An adult conversation with Bethany (versus an argument) made him realize that it wasn't. He agreed to do some things differently, starting loading the dishwasher and emptying it when it's done.
It was a small thing, but showed Bethany that she wasn't the designated adult in the marriage.
I call these discusssion "family meetings'. Family Meetings are a major part of any Five-Year Marriage™. Give it a try!
Not sure how to get started on family meetings?
This class, The 30-day relationship reset will help you and your relationship.
Including how to start holding family meetings – where, when and how, including scripts of what to say!
You can also checkout the "Not your Mother's Marriage" webinar series (FREE!) – which also explains how to get started and why Family Meetings are so importnat.
You can learn more about Family Meetings in the book The Five-Year Marriage™, available on Amazon.com Also available in Kindle: Five-Year Marriage
#FiveYearMarriage, #LoveAndMarriage, #PartnershipMarriage, #MarriageContract, #RelationshipAdvice, #AnnmarieKelly, #ContractMarriage