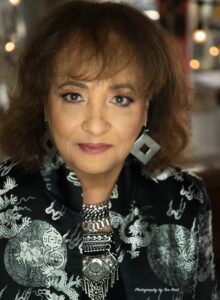 You know her as the "second Mrs. Banks" on the Fresh Prince of Bel Air. But did you know she was a 70's activist and has expanded her career to include designer, photographer and chef? We'll be talking about all Daphne's many reinventions on this week's Friday Happy Hour.

---
---
Annmarie is "live" every Friday, from 3-4pm EST.

Call-in: 610-701-9243
You won't want to miss Happy Hour with Annmarie Kelly …and you don't have to!
In West Chester PA: turn your radio dial to 1520AM
Anywhere in the world: listen online from at www.WCHE1520.com (click the microphone that says "listen live" – uses Windows Media Player).
On your mobile devices at Tune-In Radio
And you can call-in: 610-701-9243
Not sure when Annmarie is on in your time zone? Find out here: Time Zone Converter
Happy Hour Radio is now available as a podcast on youtube! Catch up on past episodes & don't forget to subscribe! Victory Chicks Radio Podcast.
#AnnmarieKelly, #VictoryChicksRadio, #FridayHappyHour, #VictoriousWoman