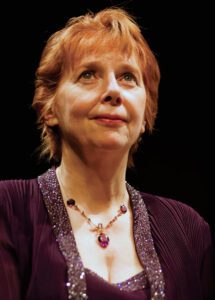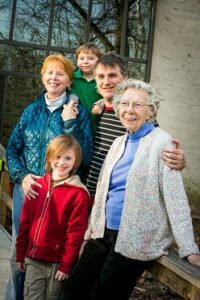 Local theater is a bright spot in most communities. But what do you know about the behind-the-scenes? That's what we're finding out at this week's Friday Happy Hour with Rose VAlley's Hedgerow Theater's Director Emeritus Penelope Reed and the up and coming playwright Jane A. McNeil. Jane's first play, Dishman Springs is being performed at the Hedgerow Theater starting on September 14. Tickets are $20 and can be purchased online: Dishman Springs
Penelope Reed is the Director Emeritus of Hedgerow Theater. A fourth generation theater artist, Ms. Reed distinguished herself in many roles as leading actress, director and master teacher at The Milwaukee Repertory McCarter Theatres, among others. Academic and Administration credits include Alverno College and The Lawrenceville School Theatre Department Chair and Robert G. Pitman and Alan P. Kirby Art Centers where she served as Administrator. Her passion for the last twenty years has been enlightening minds and transforming lives through theater. She is grateful to be part of a company with such outstanding human beings. Ms. Reed is the former President of The Rotary Club of Media.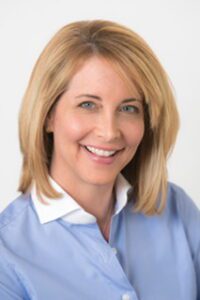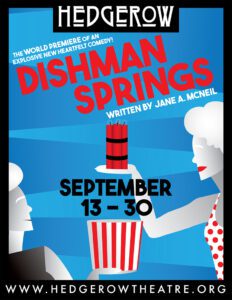 Jane A. McNeil is an animated storyteller, playwright, and student of human interaction and behavior. Throughout her life and conversations with anyone who crosses her path, Jane has gained a unique perspective into the human spirit, the everyday survivor, and the journey back from the unmentionable. She lives in Villanova with her husband, two kids, and two elderly dogs in a farmhouse; where coincidentally the renowned playwright, Philip Barry, routinely dined with Hope Montgomery Scott, his dear friend and the real-life inspiration for his famous leading lady, Tracy Lord, from his Broadway play, The Philadelphia Story.
The Hedgerow Theater is located in Swarthmore PA, just minutes from the heart of Media PA. Learn more about performances and other theater events: Hedgerow Theater Company.
#AnnmarieKelly, #VictoryChicksRadio, #FridayHappyHour, #VictoriousWoman, #WomensEmpowerment, #empower, #empowering #positivity, #inspiration, #makeithappen
Listen to "Behind the Scenes at Community Theater Hedgerow | Penelope Reed and Jane McNeil" on Spreaker.
---
---
Annmarie is "live" every Friday, from 3-4pm EST.

Call-in: 610-701-9243
You won't want to miss Happy Hour with Annmarie Kelly …and you don't have to!
In West Chester PA: turn your radio dial to 1520AM
Anywhere in the world: listen online from at www.WCHE1520.com (click the microphone that says "listen live" – uses Windows Media Player).
On your mobile devices at Tune-In Radio
And you can call-in: 610-701-9243
Not sure when Annmarie is on in your time zone? Find out here: Time Zone Converter
Happy Hour Radio is now available as a podcast on youtube! Catch up on past episodes & don't forget to subscribe! Victory Chicks Radio Podcast.
#AnnmarieKelly, #VictoryChicksRadio, #FridayHappyHour, #VictoriousWoman