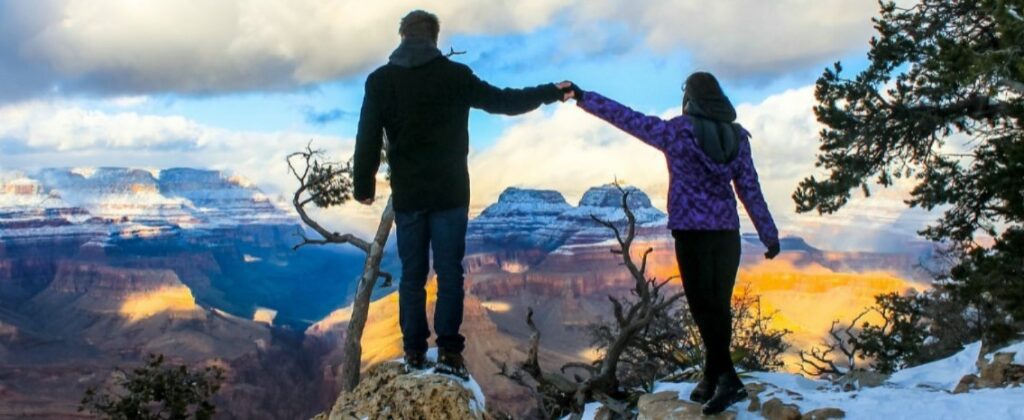 How Can You Know If Marriage Is Really For You?
If you've ever wondered if marriage is "for you," you're not alone. Making a marriage work is no easy task and, unfortunately, it's something that many couples fail to accomplish. What if there were a more adaptive way to approach marriage? What if being married didn't mean making the commitment all at once to be together 'til death do you part? Annmarie Kelly's The Five-Year Marriage plan could be for you! New couples, – you can learn about how The Five-Year Marriage could be the best marriage advice you've ever received.
Marriage Advice That Shifts The Marriage Paradigm
If traditional marriage makes you feel uneasy or if you worry that marriage could lead to feeling "stuck forever," The Five-Year Marriage could be just what you need. Women especially may be worried about feeling stuck in a marriage that takes a turn for the worse. Historically, women have had very little choice in how and if they marry and if they could leave that marriage.
The Five-Year Marriage Promotes Equal Partnership
By following the plan of The Five-Year Marriage, married couples allow themselves to reconsider and renegotiate the terms of their marriage every five years. This renegotiation acknowledges the changes that have happened in the previous five years. By acknowledging and making room for growth in this way, married couples can enjoy an equal partnership with true intimacy. Annmarie Kelly herself has used this method to build a long-lasting relationship with her husband of 30+ years. They've taken the last 3 decades on together just five years at a time – and now so can you!
Annmarie Kelly's The Five-Year Marriage Offers The Best Marriage Advice
Annmarie Kelly is a successful author, empowerment speaker, radio host, and victory strategist. She has made a career out of empowering and helping out women. Now, she offers much-needed advice to engaged and married couples who are looking for an alternative to traditional marriage. If you want to learn more about how The Five-Year Marriage can offer you the advice you and your partner have been looking for, click through to read more about The Five-Year Marriage or contact Annmarie Kelly.