Personal Energy may be the most important item in your Victorious Woman arsenal. It means you are physically well, mentally stimulated, emotionally connected and spiritually involved either in a religion or to some purpose greater than yourself. But […]
Read More Energy and Emotions
Energy Summertime and the living is easy…that's how most of us feel, isn't it? You probably kick back a little, downshift into vacation mode and give yourself some much needed rest and relaxation. This is also the time […]
Read More July Victory Theme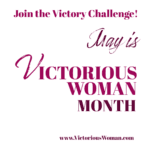 Whoo-Hoo!! May is Victorious Woman Month and it's starting today! What the big deal? Why is it important to you? Victory is about how strong you are inside. You see, your strength and power results from how you […]
Read More It's Victorious Woman Month!!
"The single biggest problem in communication is the illusion that it has taken place." George Bernard Shaw Annmarie's take on this: Sometimes we forget that communication is a two-way street. It includes: sender->message->receiver…who then responds: receiver->message->sender Unless you […]
Read More Communication-What Shaw said
Today is the 100th Anniversary of International Women's Day (IWD). I'm honored to be the recipient of an IWD Service Award, for which I was nominated by mentor Robbie Motter. If you are one of the fortunate women […]
Read More International Women's Day
I was talking to a group of women recently who weren't too excited about Woman's History Month. Maybe you feel (as they did) that women haven't made much progress. Their issue was that women still make less than […]
Read More Woman's History Month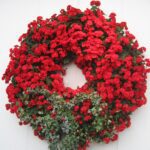 "If Christmas isn't found in your heart, you won't find it under a tree." Charlotte Carpenter May this Christmas Day fill your heart to overflowing!   Find Inspiration for your Next Chapter:
Read More Merry Christmas!
In Victorious Woman! I wrote chapters about Lilly and Nancy, both victims of domestic violence. They are from two different generations. Nancy's spouse beat her and threatened to kill her through the 1950's and early 1960's. She knew […]
Read More Domestic Violence Awareness Month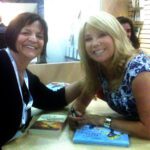 Great couple of days at Book Expo America! It's at New York's Javits Center…the whole Javits Center – it's huge! Along with doing some good book business, I met Sarah, Duchess of York and Kathie Lee Gifford, who […]
Read More Book Expo America
Yesterday I did an "Ask the Victory Strategist" event at the Eileen Fisher stores in Ardmore and King of Prussia PA. Not only did I meet some really neat customers, I worked with a great group of women. […]
Read More Ask the Victory Strategist
Tuesday, May 4, 2010 It's VICTORIOUS WOMAN MONTH and I'm all fired up! International Victorious Woman Month has started off with a bang! Here are six ways you can get involved this month: 1 – Enter the Victorious […]
Read More Victorious Woman Month