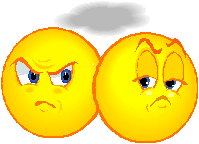 Between facebook, twitter and texting, we sometimes think that sound bites, shared links, winks and 140 character tweets are communication. But while clever phrases and social media quickies can convey an update or a sentiment (or a snipe), they do nothing to make a real connection.
It's the same thing with profiles on networking sites. Reading some carefully crafted description of someone is like reading a product description for new software – you learn about functionality but can't tell if you'll like it. You won't really get a feel for the program – or the person – until you interact with it.
That's where your real communication skills come into play. Communication enables you to develop rapport. That means you have a feeling for and about the other person that is marked by harmony, conformity, affinity. Rapport's synonyms include fellowship, camaraderie, and understanding.
In my life I notice rapport happens easily when I take walks with people. There's something about walking next to somebody for a few miles that is a natural rapport-builder. Rapport also happens fast when I meet someone from Havertown, where I grew up. When we talk about the scrumptious smells that wafted through the air in the blocks around the old Bubble Gum factory at 5 o'clock and how we still miss Weinberg's in the Manoa Shopping Center, we connect at a level that could take longer with someone else.
You can build rapport around travel, music, certain kinds of books, ideology, common interests, common problems, food and hundreds of other things. The secret is in your ability to find that one thing, that bridge that leads to rapport. And sometimes that one thing can be a shared love of social media. But social media itself…it just doesn't do the trick.
Without real communication you don't have rapport. Without rapport, you don't have connection. Without connection, relationships are empty and meaningless. Being in rapport will make you feel safe enough to listen to each other and trust that you can resolve a conflict when you disagree. Rapport is the glue that helps us stick together.
So, if you aren't happy with something that's going on with the people in your life or career and you want to interact more effectively in the workplace, or be a good leader, or have better relationships with your loved ones and friends, find that one place of common ground, talk about it face to face, and use it to build rapport.