CHANGE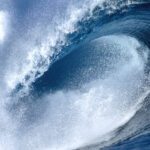 If you always do what you've always done, you'll always get what you've already got.
It's an old adage, but like all adages, it's the truth of it that makes it stick.
A few years ago a woman called and asked me to coach her to a goal. I asked her a few questions and her answers indicated that she'd need about 4-6 hours/week to achieve her goal. She was a very busy single parent, had a full time job and did volunteer work for her church and community three nights a week. She didn't have more than an hour a week to give to achieving her goal – the introductory steps alone would have taken a couple hours a week for about a month. So I suggested that she give up one of her volunteer jobs and she was horrified. I asked her where, if she didn't, could she expect to find the time to make her dreams work. She had no answer – and she was angry.
The truth is, if you want something different in your life, you have to BE somebody different and DO something different.
Think about it. What have you ever done, gotten or achieved that didn't mean making some kind of a change?
This month we'll be taking about the pain and pleasure of change. Stay tuned!