Making the Most of a Do-Over or Second Chance in Midlife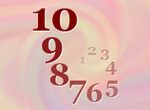 Sometimes life gives you the opportunity for a Do-Over, a Second Chance to get it right. Maybe you get to make the choice yourself, other times someone makes it for you. The truth is, even when you made the choice to leave a relationship, a job, a city or anything else, change is seldom easy. This month's tips will help you through to the other side of change. If you are in a do-over now, though it doesn't feel like it at the moment, trust that your life will be better, happier and more fulfilling.
To make the most of your midlife makeover, here are Ten Tips for Do-Overs and Second Chances:
Acknowledge the change
Develop a "big picture" for your desired end result
Be open to what's new
Put a self-care plan in place
Find a mentor
Embrace the changes
Find your own crew, tribe or team
Connect with a coach or an accountability partner
Stay focused
This month I'll be focusing on these tips in my Victory Blog.
Join me on the Do-Over journey and post your comments and questions below.