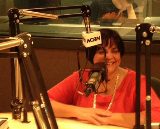 I hope you enjoyed today's show! I'd love your feedback – email me at Annmarie@VictoriousWoman – and put Radio Wrap Up in the subject line.
Terrorism discussed at today's happy hour
It was a busy Happy Hour. I talked about terrorism, the president's speech and most importantly, the threat of Sharia Law. Here's the article that I referenced from the Boston Herald.
If you want to connect to DNA Detective Colleen Fitzpatrick, or buy any of her books, check her out here: Identifiers.com and Forensic Genealogy
Linda Slavin joined us for Chick Chat – and she's coming back to Happy Hour Next Month to talk about domestic violence. Check out her book, Found Missing.
Stopping Self-Sabotage, what every midlife women needs to know
This month's Top Ten List is about Stopping Self-Sabotage. Look for tips on the Victory Blog. And what's your most common self-sabotage? Question/Month
And I promised some pictures of me at Wahlburgers and with Paul Wahlberg…here they are…and hopefully a Wahlburgers will be in our area soon!
Tune in next week for Peggy Klaus! Author of Brag! The Art of Tooting Your Own Horn Without Blowing It.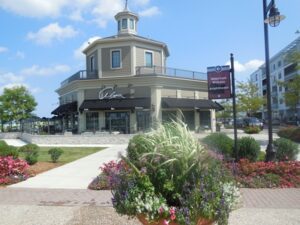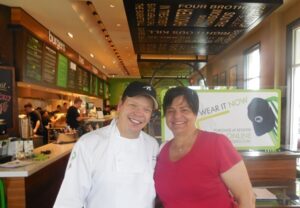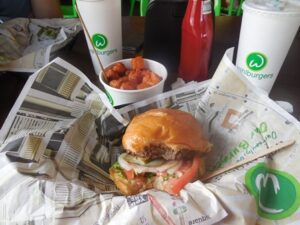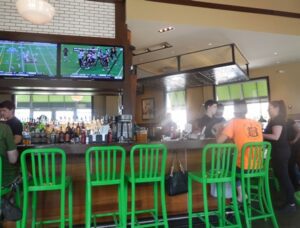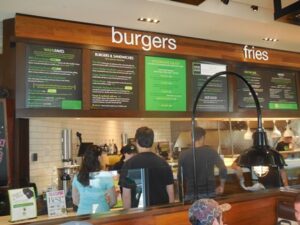 www.identifinders.com#sthash.NHfvsknU.dpuf
www.identifinders.com#sthash.NHfvsknU.dpuf
www.identifinders.com and www.forensicgenealogy.info – See more at: /victorious-woman/2014/09/12/how-colleen-fitzpatrick-reinvented-herself-as-the-dna-detective-on-friday-happy-hour/#sthash.NHfvsknU.dpuf
www.identifinders.com and www.forensicgenealogy.info – See more at: /victorious-woman/2014/09/12/how-colleen-fitzpatrick-reinvented-herself-as-the-dna-detective-on-friday-happy-hour/#sthash.NHfvsknU.dpuf
www.identifinders.com and www.forensicgenealogy.info – See more at: /victorious-woman/2014/09/12/how-colleen-fitzpatrick-reinvented-herself-as-the-dna-detective-on-friday-happy-hour/#sthash.NHfvsknU.dpuf
www.identifinders.com and www.forensicgenealogy.info – See more at: /victorious-woman/2014/09/12/how-colleen-fitzpatrick-reinvented-herself-as-the-dna-detective-on-friday-happy-hour/#sthash.NHfvsknU.dpuf
Colleen Fitzpatrick left her career in nuclear physics and reinvented herself as the DNA Detective. Since her reinvention, Colleen's been consulted on many projects including the Unknown Child on the Titanic, Northwest Flight 4422 and the Amelia Earhart project. Currently Colleen is the forensic genealogist on the Abraham Lincoln DNA project. The co-author of three bestselling genealogy books,  
Forensic Genealogy, DNA & Genealogy
and
The
Dead Horse Investigation: Forensic Photo Analysis for Everyone,
Colleen's coming to Happy Hour to talk about career reinvention, her DNA projects and also how you can find out more about your own genealogy. You can learn more about Colleen at
www.identifinders.com
and
www.forensicgenealogy.info
– See more at: /victorious-woman/2014/09/12/how-colleen-fitzpatrick-reinvented-herself-as-the-dna-detective-on-friday-happy-hour/#sthash.NHfvsknU.dpuf
Colleen Fitzpatrick left her career in nuclear physics and reinvented herself as the DNA Detective. Since her reinvention, Colleen's been consulted on many projects including the Unknown Child on the Titanic, Northwest Flight 4422 and the Amelia Earhart project. Currently Colleen is the forensic genealogist on the Abraham Lincoln DNA project. The co-author of three bestselling genealogy books,  
Forensic Genealogy, DNA & Genealogy
and
The
Dead Horse Investigation: Forensic Photo Analysis for Everyone,
Colleen's coming to Happy Hour to talk about career reinvention, her DNA projects and also how you can find out more about your own genealogy. You can learn more about Colleen at
www.identifinders.com
and
www.forensicgenealogy.info
– See more at: /victorious-woman/2014/09/12/how-colleen-fitzpatrick-reinvented-herself-as-the-dna-detective-on-friday-happy-hour/#sthash.NHfvsknU.dpuf