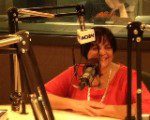 What a great show we had today! J. Randy Taraborrelli is an encyclopedia of information about all the stars about whom he writes…Michael Jackson, The Kennedys, Marilyn Monroe, the Hiltons…and for today's show, Frank Sinatra.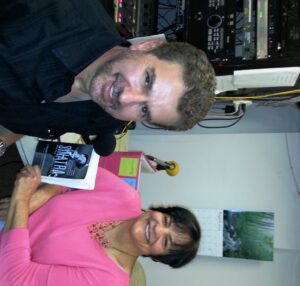 It was fun to have Randy in the studio with. He's been doing TV in New York and around promoting his new book, Sinatra: Behind the Legend. But he's from Ridley and his sister lives in West Chester, not far from the station. So it was a real treat to share the studio with him.
If you missed the show, you can get the podcast for another couple days before it goes to itunes:
Talking Sinatra with Taraborrelli
You can find Randy's book on Amazon:
Sinatra: Behind the Legend
This week's quote came from Randy's book, something he wrote about after Frank Sinatra's funeral. He said, at that point,
"I was more than ever aware of the fleeting nature of life and the urgency of living it to the fullest, like Sinatra did, with his flaws and foibles and mistakes and misjudgments just as much a part of his life's story as his joys, his passions and his music."
Good observation…and a reminder to grab life by the shoulders, embrace it and become saturated in it…it really goes fast!
See you at the next Friday Happy Hour!