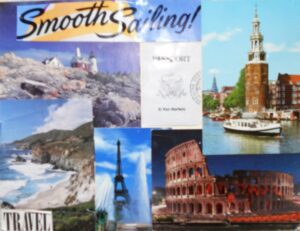 Do you keep wondering about Vision Boards and the Law of Attraction? Annmarie Kelly is helping you demystify them at this week's Happy Hour. She's giving you the step-by-step instructions for making your own vision board.
Join Annmarie Kelly for this very special Happy Hour.
Friday Happy Hour: 3-4pm
Call-in: 610-701-9243
AM Radio 1520 in West Chester
or online at www.WCHE1520.com


Author Annmarie Kelly has firsthand knowledge of the transformative power which determination & motivation can have in a person's life. A shy & introverted girl, Annmarie realized she was following a path that could only lead to disappointments, regrets & lost opportunities. She made significant changes & her persistent efforts paid off. They enabled Annmarie to BE more, DO more & HAVE more of the kind of life that, on her old course, would only have been a dream.
Now Annmarie helps other women do the same,
showing them how to:
handle adversity
transform obstacles into opportunities
achieve positive change both at home and at work, and
become leaders in their lives, careers and communities


With energy, empathy and a "yes, you can do it" attitude, Annmarie helps her audiences, readers, and clients find inspiration and direction and build skills so that they can shape their challenges into new beginnings…and fabulous victories.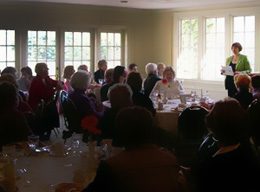 Annmarie Kelly is the author of three books: Victorious Woman! Shaping Life's Challenges into Personal Victories, Victory by Design and The Five Year Marriage (2016). She is a Literacy Hero nominee and a past recipient of the ASTDPHL Leadership Award, the International Women's Day Outstanding Service Award and the President's Call to Service, awarded by President Barack Obama.