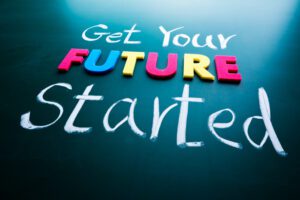 Feeling Overwhelmed?
Tired of putting everyone else first??
Are the years of ignoring your SELF starting
to catch up with you?
If you feel like your life has too much fizzle and not enough sizzle, you aren't alone. 40% of women in midlife feel the same way right now.
Maybe…
An empty nest, the end of a marriage, a milestone birthday or something else has changed things.
All of a sudden you don't recognize that person in the mirror.
You feel like you're living someone else's life but you don't know who the "new me" is yet.
Worse yet, when you watch TV or look at a magazine, the ads make you feel all you can look forward to is incontinence, hormone replacement, and brittle bones
You wonder if passion is only for the young. (It isn't – but you miss having it!)
What Women Are Saying about this free Master Class
I realize I have more options than I thought I did and I'll look at them closely.
~ Megan
This helped me to think about more exciting "challenges" and advancing toward them.
~ Linda
Learning that other women are going through the same problems is extremely valuable.
~ Michelle
The Stepping Stones part was very informative. Also, your life story gave me encouragement.
~ MaryAnn
BUT, where do you find your passion? Rediscover your purpose?
You know how Stella got her groove back, but where do YOU go to rediscover your mojo?
If you're feeling like life's a fizzle and you want to re-ignite your personal sizzle, join the Savvy Sizzle Master Class.
What you will take away from this 60-minute info-packed program:
How your lifestyle could be sabotaging your best life… and how to fix it fast
The top five ways women like us can get out of personal and professional ruts and find our groove!
The three secrets to get more of exactly what you want without feeling guilt, shame, or greed
Revealing insights into what emotionally energized women do differently (it's not what you think!)
If you want to feel stronger, smarter, and sexier in the New Year – starting right NOW – you MUST join me for this Master Class. Don't miss out. Save your place now.