Midlife and midlife makeovers!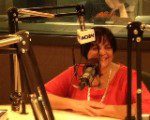 Barbara Wasserman joined us for Happy Hour today. We did some good talking about midlife and midlife makeovers!
Barbara's My Next Purpose teleseminar begins on February 8. She included a $50 discount for you here: Barbara Wasserman. The discount code is: *MNP50.*
Here's that cool quote by journalist and Pulitzer Prize winner Ellen Goodman:
We spend January 1 walking through our lives, room by room,




drawing up a list of work to be done, cracks to be patched.




Maybe this year, to balance the list,




we ought to walk through the rooms of our lives…




not looking for flaws, but for potential.