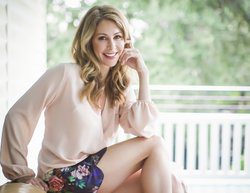 We had a good time at the Friday Happy Hour talking to Kelly Green about her adventures and the insights she got from her "year of dating dangerously."
Here's the scoop: After her divorce in 2014, Texan Kelly Green was forced to take a hard look at her life, and herself. She vowed to make 2014 her "year of dating dangerously." And, true to her word, she partied with celebrities like Leonardo DiCaprio and A-Rod. Kelly dated Argentinian polo players, professional paintballers, and Wall Street financiers. What she was looking for was a better life with a better man–until she realized she needed to love herself first.
One morning, on one of her Manhattan adventures, she found herself running through Central Park, in stilettos, and for the first time, felt free. It was a turning point in her life. She shared why and what she learned while getting back in the game during her year of dating dangerously.
If you're interested in her book, you can get it on Amazon: Back In The Game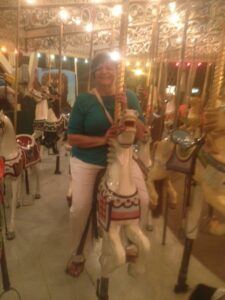 I talked about the Knobel's Amusment Park and the Pennsylvania Grand Canyon. Here are the links to both: Knoebels and PA Grand Canyon. And here are some pix of me riding the 100-year-lold carousel and the view from the Grand Canyon.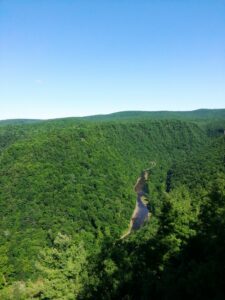 Not getting all you want form your dashboard GPS or Garmin? Try this app for you phone: WAZE
Here's the article I mentioned: Do you Need a Change

Don't miss the Friday Happy Hour with Annmarie. I'm "live" every Friday, from 3-4pm EST.
In West Chester PA: turn your radio dial to 1520AM
Anywhere in the world: listen online from at www.WCHE1520.com (click the microphone that says "listen live" – uses Windows Media Player).