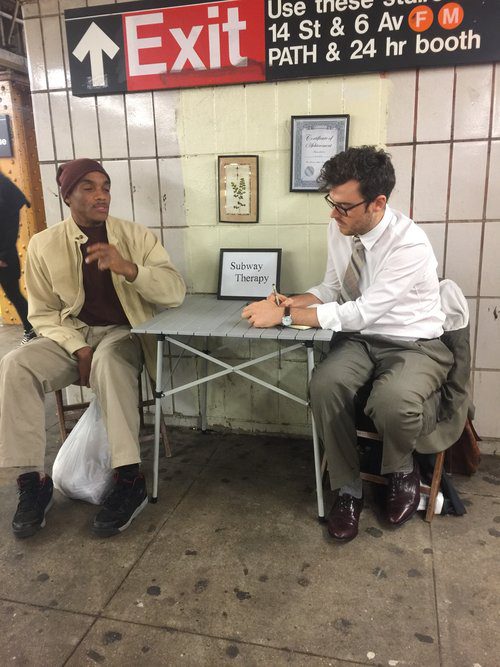 How did you feel after the last election? Matthew (Levee) Chavez tapped into a lot of feelings. He asked people to express themselves and did they ever! Subway Therapy was the result. Levee is joining Annmarie Kelly to talk about how this unexpected movement got started and what it's done for people all over the world.
Signs of Hope is due out in October. You can pre-order now on Amazon:
Signs of Hope
You can see more at on Levee's website at
SubwayTherapy.com
and find Levee on Facebook
@SubwayTherapy.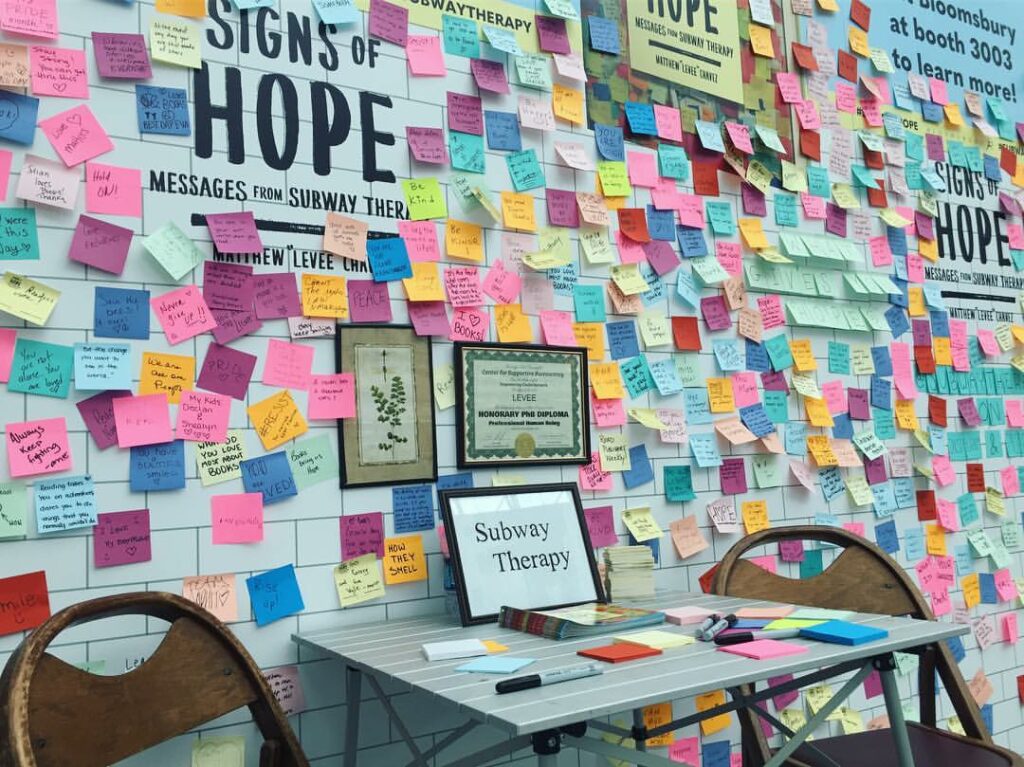 Miss the show? Watch the podcast!
---
If you're interested in going to the comedy club I mentioned, here's the link: Reactors Comedy Club
Annmarie is "live" every Friday, from 3-4pm EST.
You won't want to miss Happy Hour with Annmarie Kelly …and you don't have to!
You can tune in to the Friday Happy Hour:
Call-in#: 610-701-9243
Not sure when Annmarie is on in your time zone? Find out here: Time Zone Converter
Did you miss a show or an interview you really wanted to hear?
Do you want MORE Happy Hour?
No problem! You can listen anytime, anywhere:
VICTORY CHICKS RADIO podcasts! Now on YouTube!