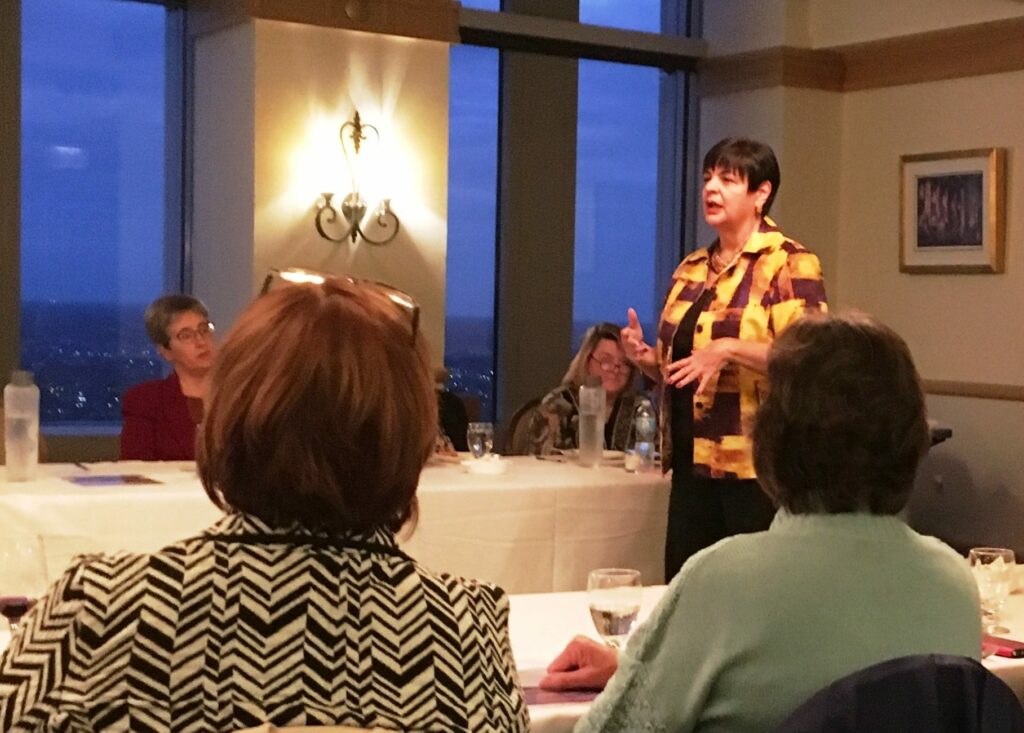 Last night I took the wraps off the Five-Year Marriage® during the inaugural event at the Pyramid Club in Philly. It was exciting and fun!
Curiosity for the Five-Year Marriage builds!
There were many interested and curious people who wanted to find out about the Five-Year Marriage®. It was mostly women, but a few men were there, and the ones who were there got really engaged, including a man who has been married forty-two years!
And a couple came who are marriage mentors – something they do with their synagogue. They chatted with me a little after the event. They can see the need for and the possibilities of short-term and contract marriage.
Not everyone loved the idea of a short-term marriage
And then there were a couple of people who were just annoyed with the Five-Year Marriage® idea. I expect that. A lot of people just don't want to upset the apple cart with some new-fangled idea about marriage.
A Sensible Alternative to Traditional Marriage
But, cheezlouise, with the divorce rate being what it is, and so many people living in unhappy marriages, I would think people would want a sensible alternative. Even governments are showing concern in countries like Mexico and Australia.
Did you know…in Australia, if a couple is married for less than five years, they have to go to counseling to try to work it out? If they don't, they won't be granted a divorce!
The divorce rate is a serious problem in almost every society. And the incidence of domestic violence is terrible. Yyou can ask many women who didn't divorce – maybe for financial reasons or maybe for the kids – it's no fun to live with someone you don't like, and instead live everyday in a relationship in which you feel lonely.
Positive feedback
I'm very encouraged by what women who have already read Five-Year Marriage® – who gave me feedback as I wrote the book – are saying. And some of them have given me testimonials, including:
"This is the kind of stuff couples should know"
"I wish I'd used this as a guide before I got married – I might not have gotten divorced the first time"
"I've been married a really long time but I can see these ideas making my marriage better."
Five-Year Marriage® will be available for pre-sale in November. We launch in February. Stay tuned!
You can read more at FiveYearMarriage.com