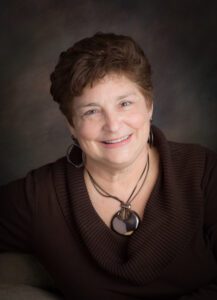 How do you deal with the tough stuff of life? Leslie Handler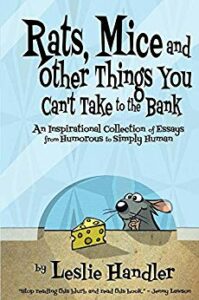 does it with humor. We're talking with Leslie about her life and how she manages to give even the bad stuff a light touch.
Leslie is a 2015 Society of Newspaper Columnists award winner. She's an international syndicated columnist with Senior Wire News Service and a frequent contributor to WHYY and CityWide Stories.  She freelances for The Philadelphia Inquirer, ZestNow, and Boomercafe, as well as blogs for HuffPost. Her book, Rats, Mice, and Other Things You Can't Take to the Bank, is available on Amazon and where other fine books are sold. Leslie currently lives smack dab between Philadelphia and New York City with husband Marty, dogs Maggie, Hazel, and Ginger, a collection of fish, said husband's cockatoo who she's been trying to roast for dinner for the last 33 years, and a few occasional uninvited guests. You may follow her blog and read previously published essays at: LeslieGoesBoom.com.
Miss the Show? Listen to the Podcast!
Annmarie is "live" every Friday, from 3-4pm EST.

Call-in: 610-701-9243
You won't want to miss Happy Hour with Annmarie Kelly …and you don't have to!
In West Chester PA: turn your radio dial to 1520AM
Anywhere in the world: listen online from at www.WCHE1520.com (click the microphone that says "listen live" – uses Windows Media Player).
On your mobile devices at Tune-In Radio
And you can call-in: 610-701-9243
Not sure when Annmarie is on in your time zone? Find out here: Time Zone Converter
Happy Hour Radio is now available as a podcast on youtube! Catch up on past episodes & don't forget to subscribe! Victory Chicks Radio Podcast. 
#AnnmarieKelly, #VictoryChicksRadio, #FridayHappyHour, #VictoriousWoman