Mid-July & Midlife – Time for a Reinvention?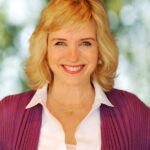 How is July like your life?
We're midway through the summer and, just like July, many of us are at the midlife point of our lives. We know our season isn't over…but what do we do now? Reinvention is a common topic on the Friday Happy Hour and this week we're finding out how lawyer turned coach Kathy McCabe changed careers and filled her own life with JOY! If you want more JOY in your life, tune in this Friday?
About Victorious Woman Kathy McCabe:
Kathy McCabe is a results-driven Certified Life Coach who reinvented her career in her mid-life and has helped many other women do the same. In addition to her life coach training, Kathy has more than 20 years of experience in the corporate world working as a litigator and law-firm partner, and also as a small-business entrepreneur. Kathy loves to help women find more real joy, empowerment, and purpose in their every day lives. Find Kathy on her Website and on Facebook 
Kathy's next online coaching group "Real Joy Group" is starting on Friday 7/27/18.  For listeners of the Friday Happy Hour with Annmarie Kelly, Kathy is offering an additional "one on one" 60-minute coaching session with Kathy if they sign up for one of her groups.
Walk Down Memory Lane:
On today's show I talked about old scary TV shows Twilight Zone, Outer Limets and Night Gallery. Twilight Zone and Night Gallery were both created by the late Rod Serling. Want to take a walk down the scariness of Rod Serling? I found this bizarre sight with some paintings from the show: Night Gallery
#AnnmarieKelly, #VictoryChicksRadio, #FridayHappyHour, #VictoriousWoman
---
---
Listen to the PODCAST of this show!
Listen to "Adding Joy to Your Life | Kathy McCabe talks with Annmarie Kelly" on Spreaker.
Annmarie is "live" every Friday, from 3-4pm EST.
Call-in: 610-701-9243
You won't want to miss Happy Hour with Annmarie Kelly …and you don't have to!
In West Chester PA: turn your radio dial to 1520AM
Anywhere in the world: listen online from at www.WCHE1520.com (click the microphone that says "listen live" – uses Windows Media Player).
On your mobile devices at Tune-In Radio
And you can call-in: 610-701-9243
Not sure when Annmarie is on in your time zone? Find out here: Time Zone Converter
Happy Hour Radio is now available as a podcast on youtube! Catch up on past episodes & don't forget to subscribe! Victory Chicks Radio Podcast.