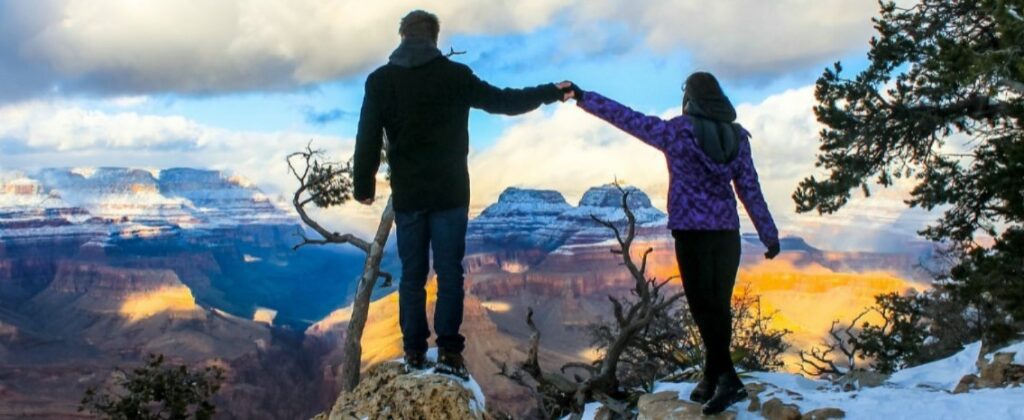 The Five-Year Marriage Helps Engaged Couples Learn To Prioritize Their Marriage 
Many people today have mixed opinions about marriage. Many are aware of the high divorce rates in our country and rightfully worry that marriages won't last. At the same time, many of those people also want to get married. Couples who are considering marriage have to ask themselves – is marriage worth it? How can we make our marriage different? How can our marriage last? I'm Annemarie Kelly, and in my book The Five-Year Marriage: Shifting the Marriage Paradigm, I offer an alternative take on marriage. The Five-Year Marriage is the plan my husband and I have followed for our 30+ years together, and it can work for you too.
What Is A Five-Year Marriage?
In its simplest terms, a five-year marriage is just what it says on the tin. It's marriage wherein you and your partner commit not 'til death do you part, but just for a length of five years. Below that surface level, though, many couples find that the five-year marriage offers them an amount of control and freedom in their marriage that makes for a longer-lasting, more committed relationship than they might have accomplished through traditional marriage.
Learn To Make Your Marriage A Priority
The five-year marriage commitment forces married couples to rely on working together through their marriage rather than assuming it will work out on its own. Together, you and your partner draft a contract for your five-year marriage. You decide what your goals are, how you will accomplish those goals, and what expectations you both have for your five-year marriage. You have to commit to working together and prioritizing your marriage in your daily lives. Learn more about how this arrangement could work for you when you read The Five-Year Marriage.
The Five-Year Marriage Offers The Best Advice For Engaged And Married Couples
I'm Annmarie Kelly. Over my career as an author, empowerment speaker, radio host, and victory strategist, I've had the pleasure of being able to help and empower many women. Now, I'm offering much-needed advice to engaged and married couples who are looking for an alternative to traditional marriage. If you want to learn more about how The Five-Year Marriage can offer you the advice you and your partner have been looking for, click through to read more about The Five-Year Marriage or contact me today.