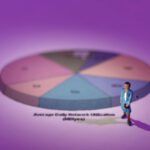 Too many people have way too high an opinion of their skillset. I hear this complaint from Human Resources, management, team leaders in and customers of corporations and small businesses.
In my spouse's practice, he often interviews people who think they are top-notch and he'd be lucky to have him or her. And maybe they are good technicians. But, even in the interview, it's obvious s/he isn't good at interpersonal communications (a huge part of his business).
Here are the first three steps to being a great influencer:
Build a track record of quality, dependability and reliability
Add people skills to your portfolio
Be comfortable standing up for yourself
Those are the foundations. No one wants to promote people who are screw-ups, are difficult to get along with, or are doormats.